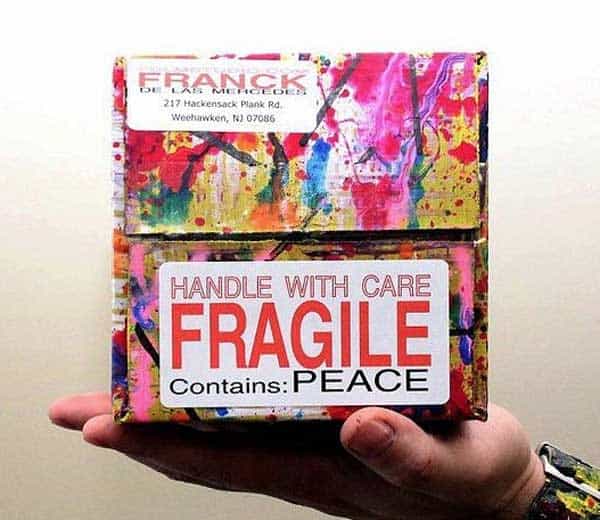 A self-funded art project from visual artist Franck de Las Mercedes is why people are awesome.
From his studio in New Jersey, Franck will send a box with labels that read "Fragile Contains:Peace, Love or Hope" to anyone, anywhere in the world. He's already sent over 11,000 boxes and encourages people to share photos of their boxes with everyone.
According to his website:
The "Priority Boxes" project is a public art series that seeks to initiate dialogue on peace, challenge people to reconsider their ability to influence change and question the fragility, value and priority given to those concepts. Each box, sent by mail to anyone who requests one, is both a canvas for a unique abstract painting and a platform for communication through art. A mixture of art and activism, the boxes are sent free to convey that something of such priority as peace should not have a price and that art can be both inclusive and accessible to all.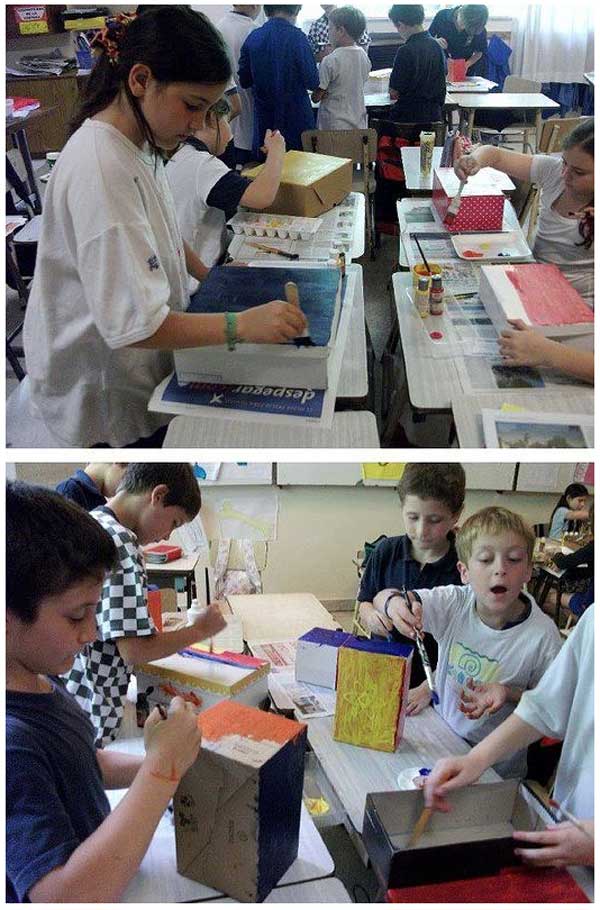 Teachers and school administrators can bring this concept into the classroom. Workshops include a hands-on demonstration and creation of individual peace boxes, discussion of process and concept, and a question and answer session. Additional topics include, the power of art and personal ability to influence change, experimenting with abstract expressionism, art as activism, and ideas for creating your own art movement.
Visit Priority Project Art Boxes.
As seen in