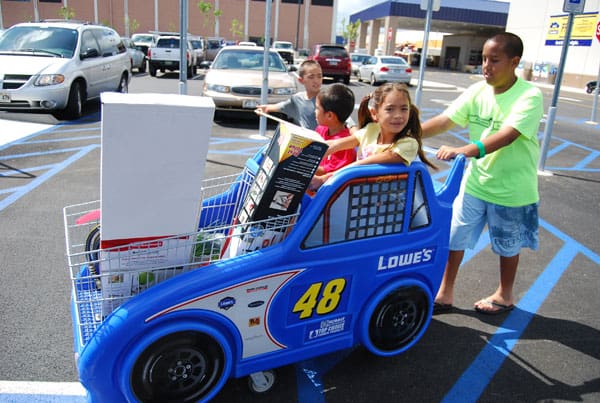 I know that shopping at big box retailers can be intimidating. Sometimes the sheer size of Costco and Target can be exhausting to even think about, much less visit. The same can be said of Lowe's home improvement stores before I realized how to shop there.
We recently visited the new Lowe's in Honolulu with four of our friends kids, all of whom are old enough to find trouble in a store like that, but they really loved the Jimmy Johnson NASCAR shopping carts. So don't be afraid of bringing your kids with you to Lowe's. It's an extremely clean store and kid friendly.
I've gathered some shopping tips for the do-it-yourself newbie that loves walking the aisles of hardware stores but thinks they need to visit a two or three stores to get everything else they need (tip: you don't – Lowe's has almost everything a household needs). After reading these tips I'm sure you'll have a different appreciation for what Lowe's has to offer.
Design and Decorating
Lowe's takes pride in being design focused. I was personally introduced to their Valspar line of paint by Nate Berkus this year and the only people in attendance were design bloggers and writers. No trades or contractors. Their lineup of paint will make you swoon and they have a lot of low and zero-VOC options which we found were great for painting our new laundry room and I think we are going to stick with only eco-friendly paint from now on.
Here's a photo of me sitting painting a box and Nate Berkus painting his stool right next to me. We're all using Valspar paint.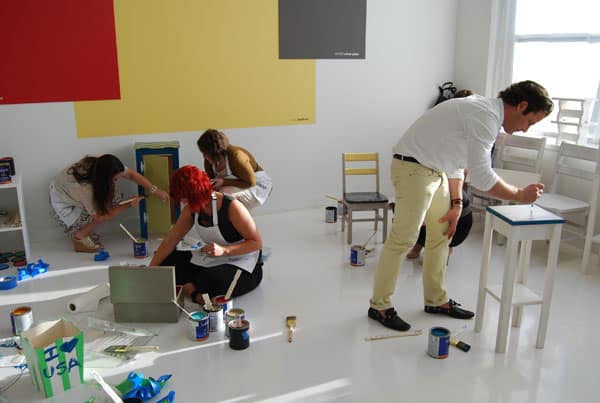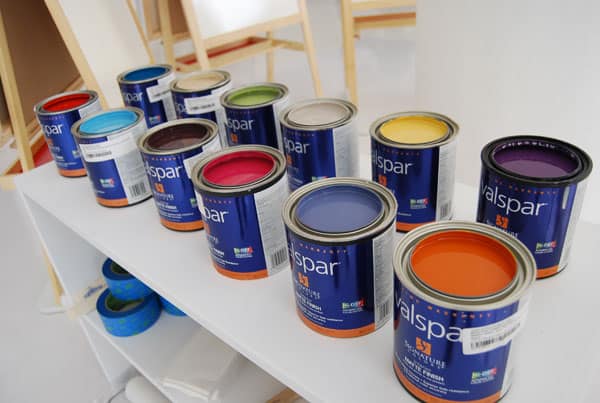 I always knew that Lowe's sold holiday lights but the variety they have is enormous and the rest of their Christmas decorations could fill a whole other store. They've got every type of yard decoration you can think of plus some that you have probably never seen.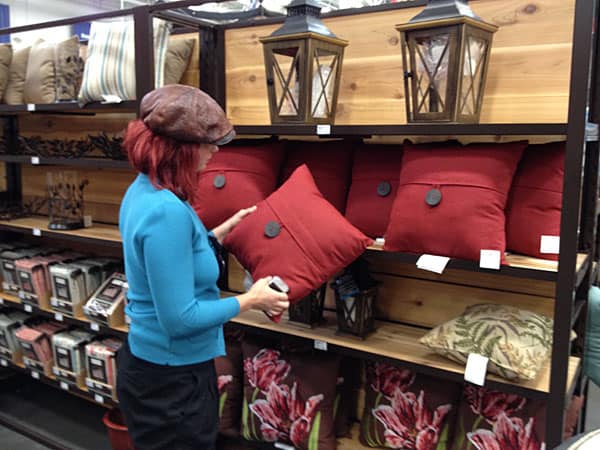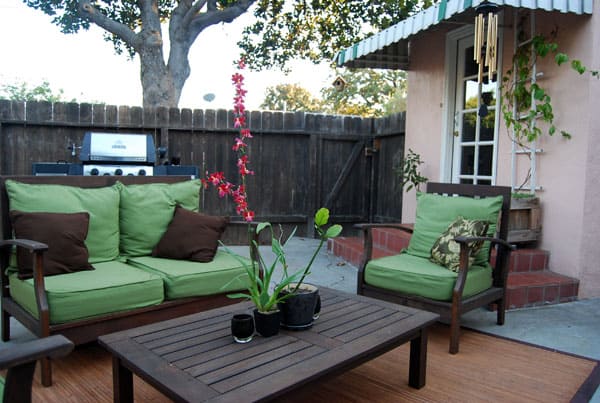 I'm also a fan of their Allen + Roth line of home decor items. Three years ago we purchased their outdoor patio furniture set and we continue to receive compliments on it. Just recently I grabbed some of their shower curtain hooks and if you want to decorate an entire room you could go from carpet to walls and Lowe's would have you covered.
Cooking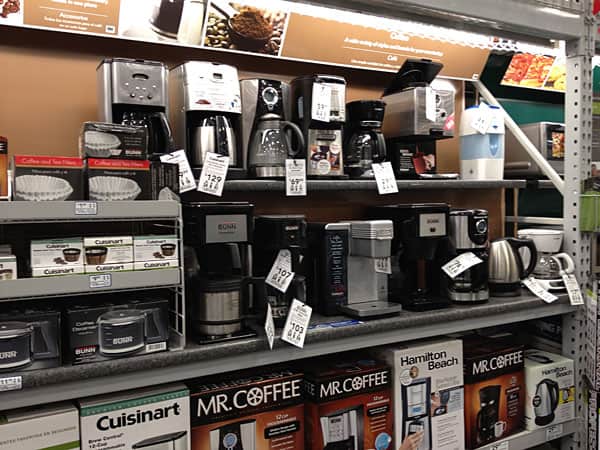 Lowe's doesn't conjure up cooking supplies but it should. They don't have a deep selection of cooking utensils but they have good solid basics. Where they shine is in kitchen appliances. Toasters, microwaves and coffee makers are well displayed and well priced. After you design your kitchen at Lowe's you can walk right over to the appliance area and pick out everything you'd need to start preparing dinner.
Cleaning
Cleaning house is a never-ending process and our home is only 1,200 sqft! I used to grab all of our cleaning supplies while shopping at the supermarket but they've got such a poor selection and often don't carry the eco-friendly options I'm looking for. Lately we've been using Greenworks and Method which seem to work great but also be a bit less on the chemically side. It's easy to grab these at Lowe's when shopping for a new broom or Swiffer refills.
Crafts
If you've got a big imagination then Lowe's is the perfect resource for craft materials. There isn't just one section where crafting supplies are located so you might have to search around a bit but you'll be rewarded with finding a lot of materials that might not be specifically craft prepared but will make your piece unique because it's different than what you might have grabbed at Michael's like everyone else. Duct tape, dowels, glue, pens and so much more can be found.
Disclosure:
Lowe's provided photos and information but this article is the sole opinion of Built by Kids. We only endorse products and services we use and believe in and Lowe's is a store where we truly enjoy shopping. Lowe's policies align with WOMMA Ethics Code, FTC guidelines and social media engagement recommendations.
As seen in