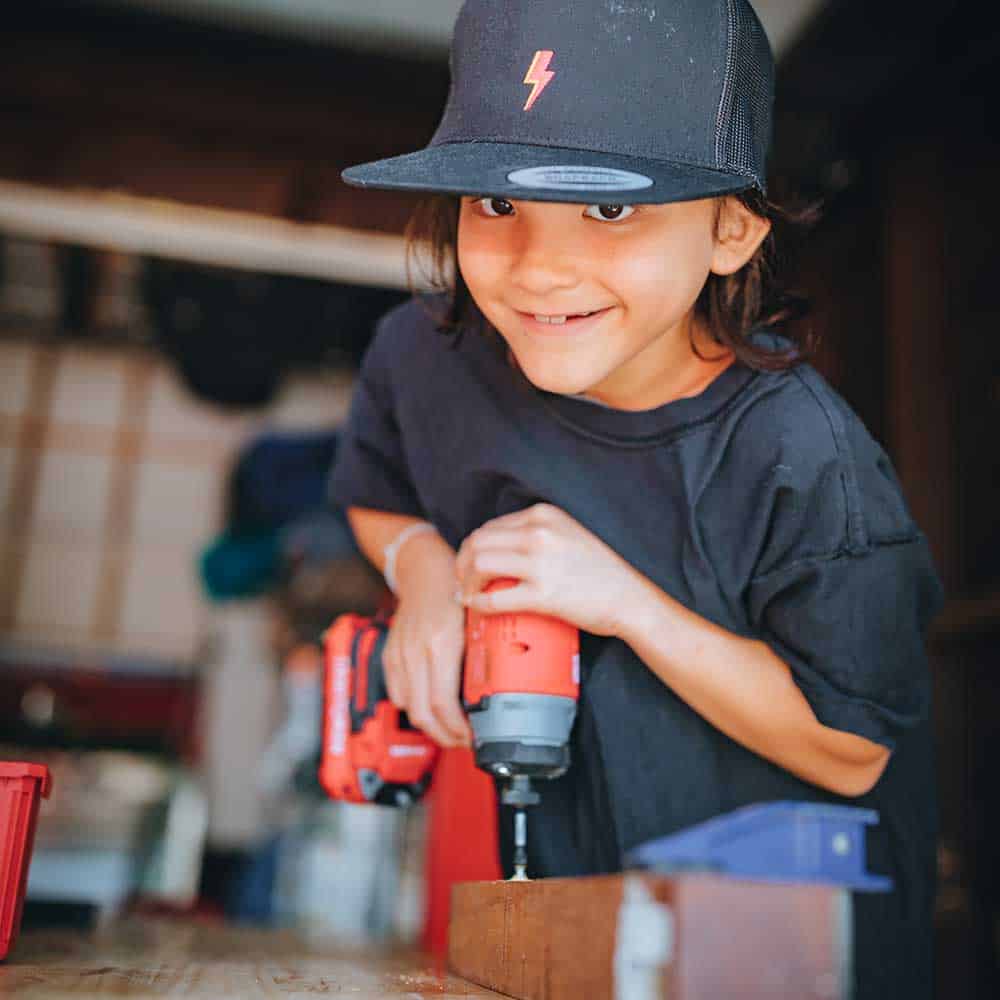 A lifelong passion for building begins with their first tool box. Whether it's packaged in paper with a bow on top, or compiled together at the local hardware store, choosing high-quality, yet smaller and lighter tools, will ensure that your future maker gets off on a solid start.
The benefits of instilling a do-it-yourself ethos early on have been widely documented, and we're here to remind you that it's never too early (or too late) to begin grooming essential and capable humans. The gift of a tool set is so much more than the physical items in the box. It is veritably the gift of self-confidence, responsibility, problem-solving and innovation that spark permeate throughout all parts of their life.
Below, we've compiled the tools you can find in our son's workshop. They are perfect for children aged 6 to 12, though it's never too early to let younger siblings get involved with a little extra supervision. Because we know that life is the greatest teacher, and believe that proper respect for tools – their power, their function, their maintenance – is vital to the success of every craftsman, you won't find any toys here.
To make it easy, our recommendations are available for purchase directly through the links provided. We receive a small commission on each sale which helps support this website, which we are ever grateful for. Happy building!
Please use discretion when introducing your child to new tools, but understand that most children are much more capable than we often realize. Of course, it is recommended that you become comfortable with each tool before teaching your child.
Tape Measure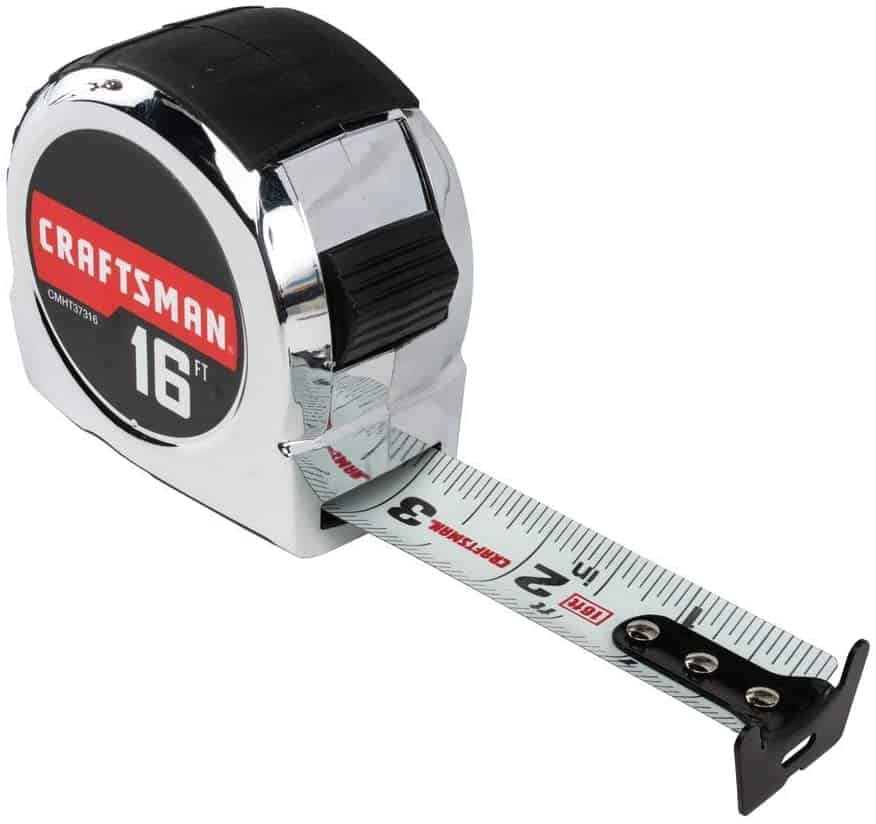 A tape measure should be a kid's first tool and one they will use for years. They are great for children of all ages and teach the importance of accuracy.
It can also be a great learning tool for toddlers who are learning numbers, and there are math lessons for children of all ages. Fractions may have been easier to learn if my teacher brought out a tape measure. Stick with shorter tape measures, 8 to 12 feet as they are lighter and easier to pull.
We recommend this Craftsman 16-foot tape measure. We love the classic styling and durable rubber overmold for a better grip.
Screwdrivers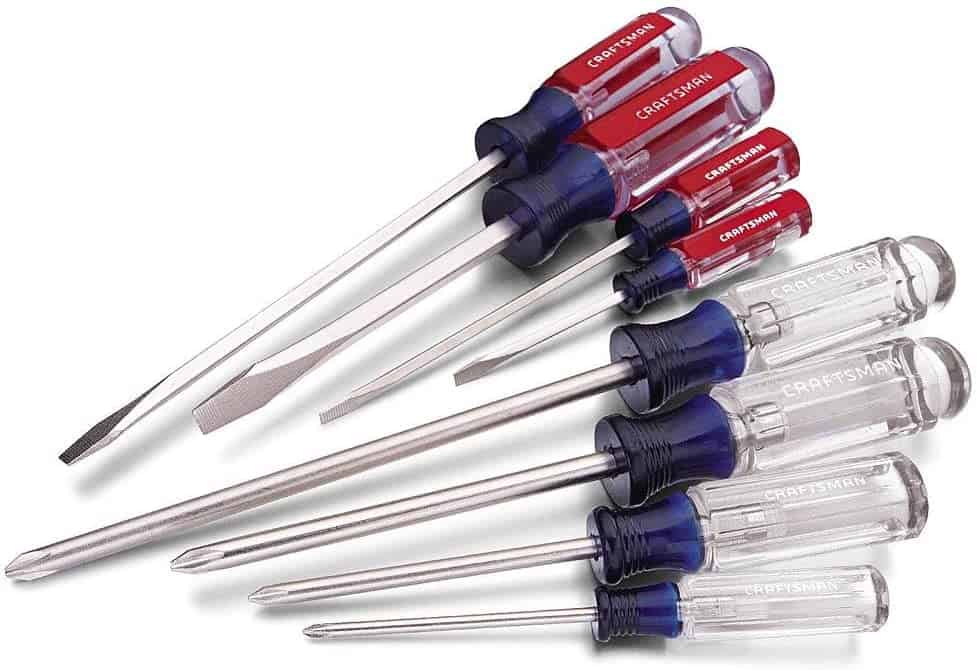 A set of slotted and phillips screwdrivers will probably be the first tool added to your kit. Having a variety of sizes makes any job easier as not all screw heads are the same size. By having the proper sized screw bit, it's less likely you will strip a screw.
Start by giving your child a broken radio or toaster and a set of screwdrivers and watch them go to work. They'll enjoy the process of taking everything apart and trying to put it all back together. It's not about fixing something, but rather seeing how it all fits together.
This 8-piece set from Craftsman includes common sizes of both slotted and philips screwdrivers, but you can upgrade and get this ratcheting screwdriver that includes multiple screw heads in one tool. Plus, the crisp ratcheting action makes driving screws easier and less tiring.
Pliers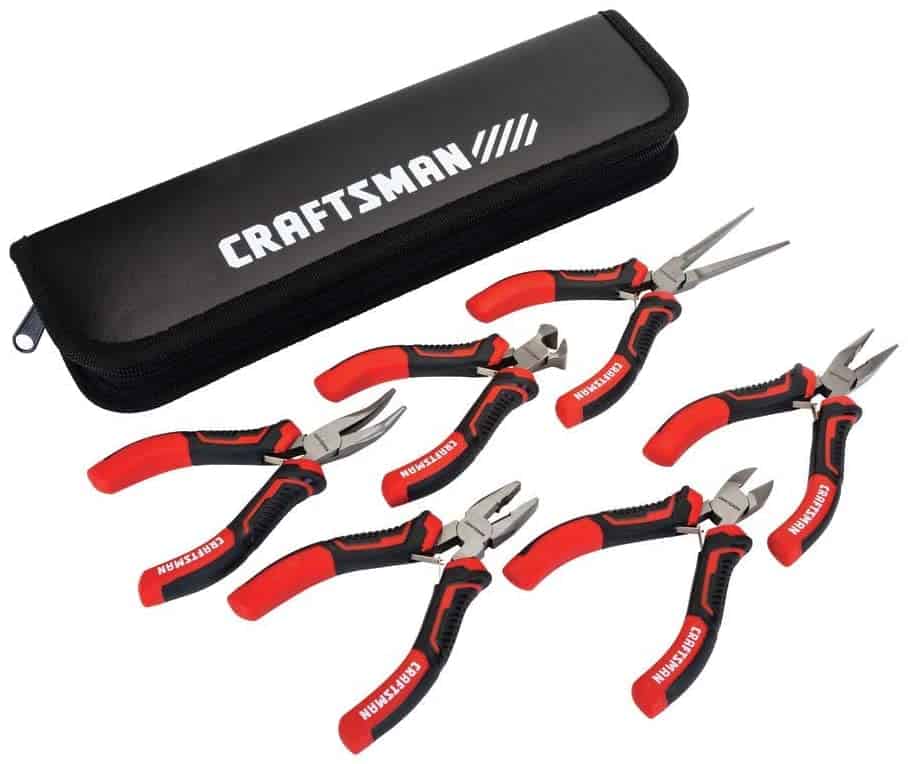 Pliers teach one-handed dexterity and can be used to hold nuts as you tighten a screw or remove stubborn nails from a board. A set of quality slip joint and needle nose pliers can last forever.
This Craftsman mini pliers set is great for small hands and includes every type of plier you'd need. For a full-size set check out this kit from Irwin.
Coping Saw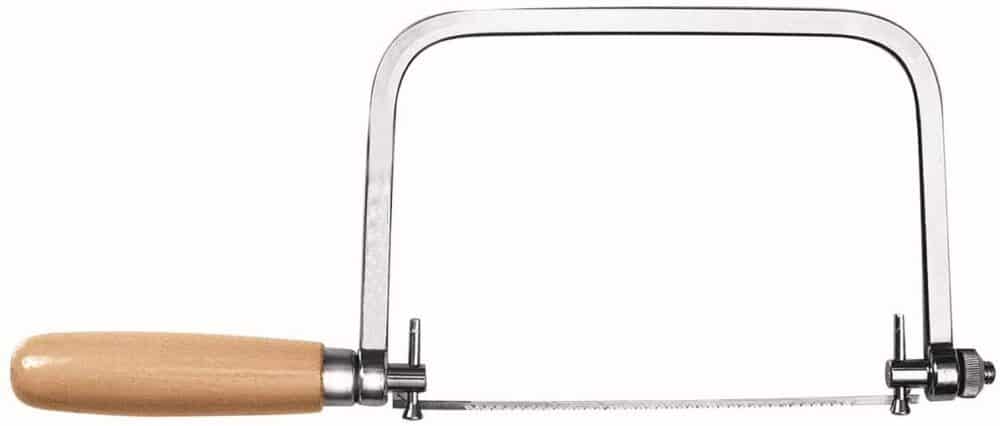 A coping saw is a great for young children who will instantly know how to use it. Just be sure to set them up with the proper work area and make sure they keep their small hands and fingers clear.
This saw can be used for large and small projects. The blade is easy to replace and this saw will remain in your childs tool box through adulthood.
Adjustable Wrench

An adjustable wrench can assist with all types of fix-it-up projects around the house, plumbing in particular. Your child will love to help you tighten bolts to build furniture and do household repairs.
This 8-inch Crescent wrench features a cushion grip and bright orange color, which makes it easy to find in any tool box.
Once your child gets older you can invest in a set of Sunex adjustable wrenches to handle even more jobs.
Ball Peen Hammer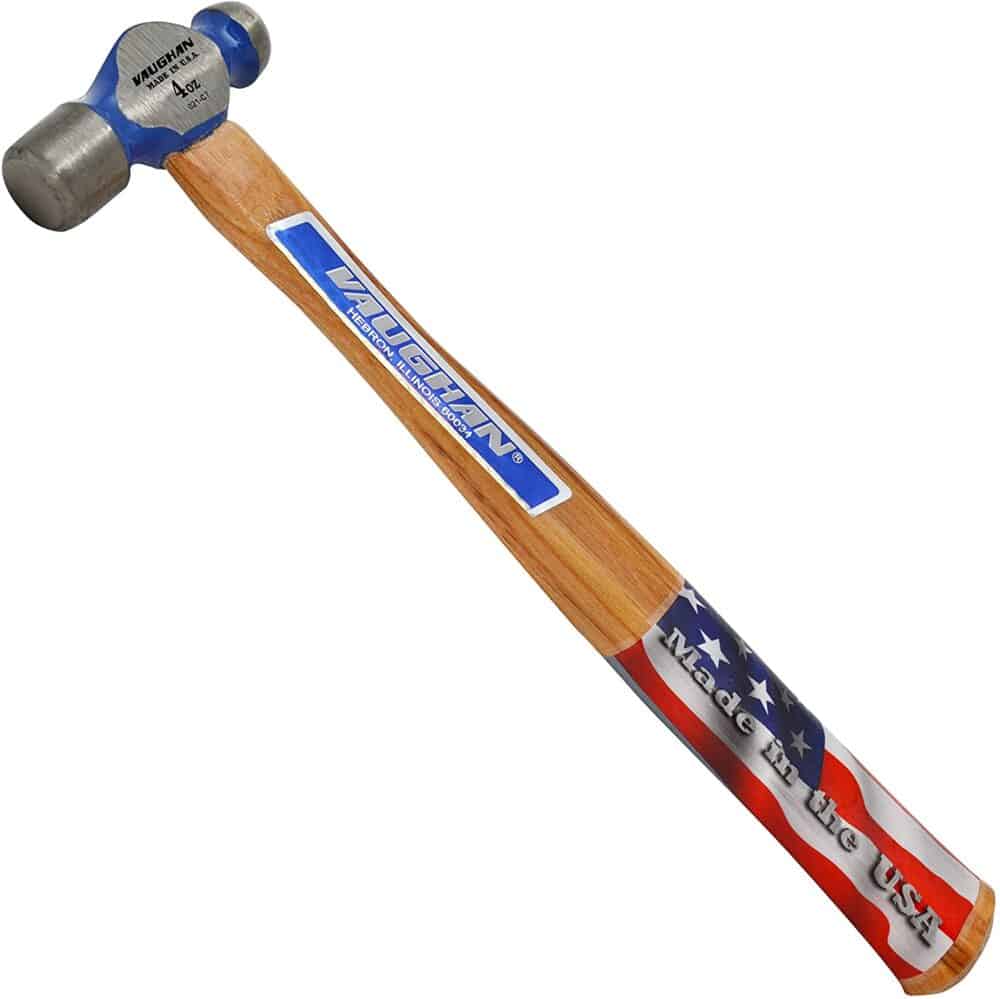 A 4-ounce ball peen hammer makes the best first hammer. Its light weight makes it easy to swing and the absence of a claw on the back of it makes it safer to use, but it can still drive small nails.
Once the kids outgrow it, keep it around your shop for finesse projects.
Spirit Level

Along with the tape measure, a basic spirit level makes a great tool for teaching young DIYers about the importance of building things straight and true. The spirit level is also known as a bubble level or torpedo level. They all function the same way.
Once your child understands how to read a level, they'll be running around the house measuring everything. Let's just hope your shelves are straight!
Pocket Knife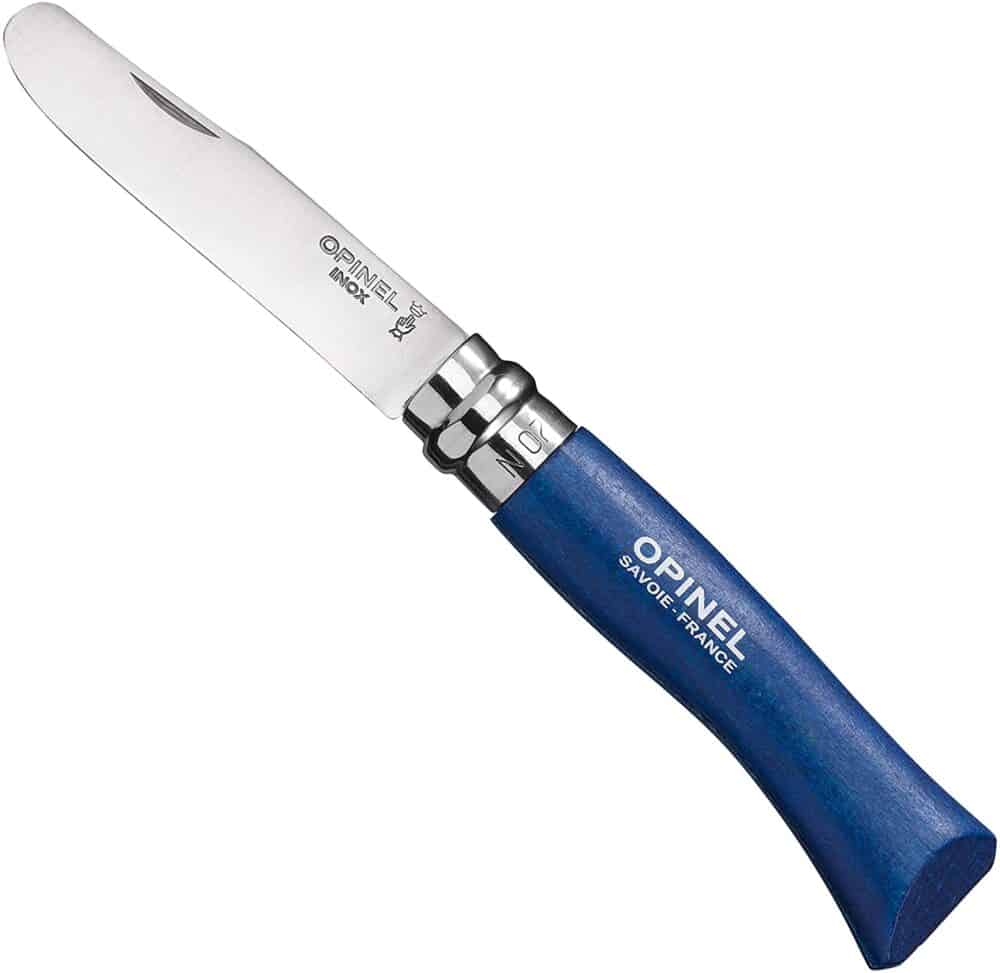 A classic folding pocket knife has a ton of uses for around the house, as well as on DIY projects and for camping and fishing. Opinels have always been our favorite. We love the classic wood handle and simple locking mechanism.
The My First Opinel No. 7 pocket knife features a rounded tip for safety, but otherwise functions like any other pocket knife. It comes in a variety of colors which also makes it more fun for kids. Children learn to care and respect the blade and handle, and can keep this knife through adulthood.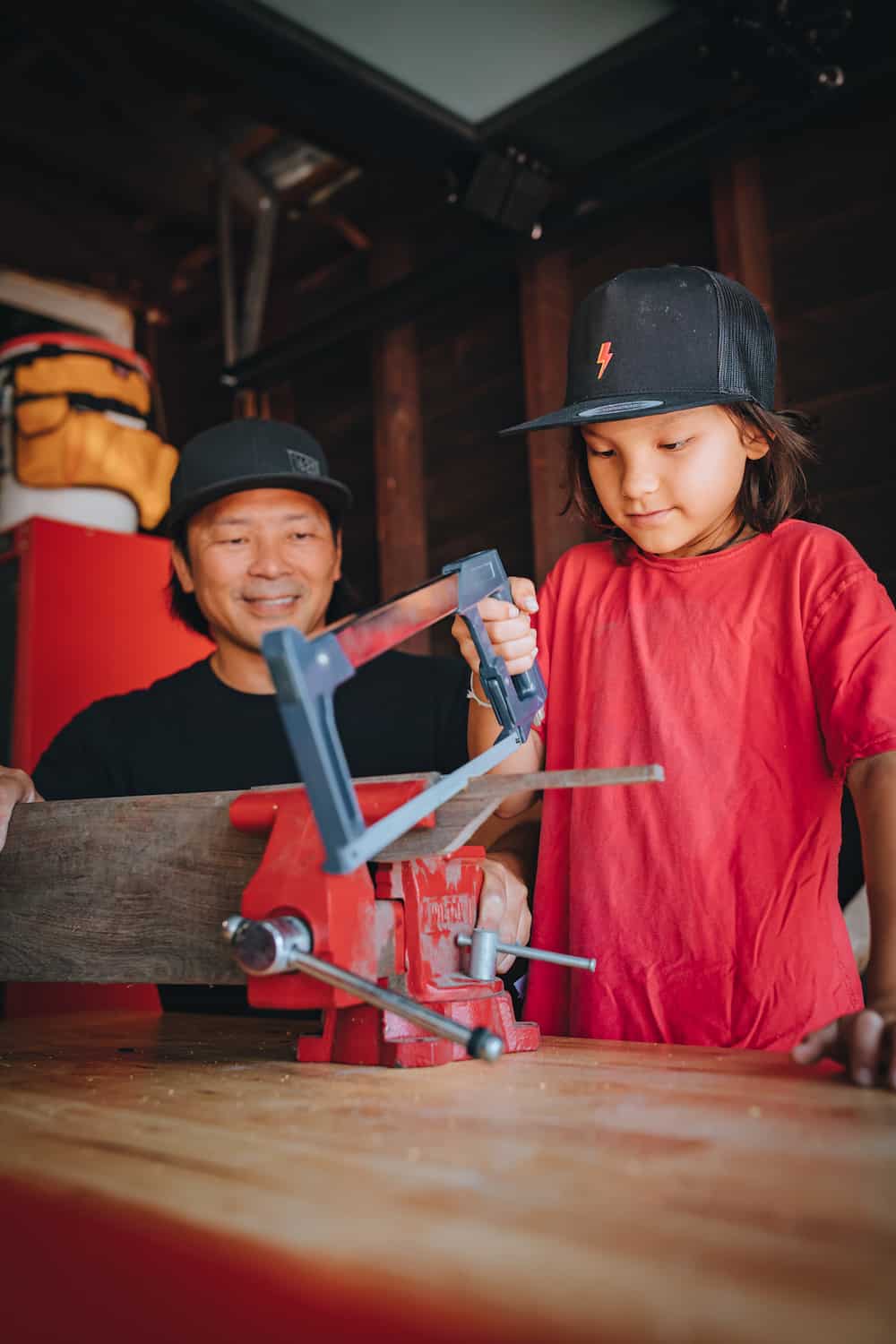 LED Flashlight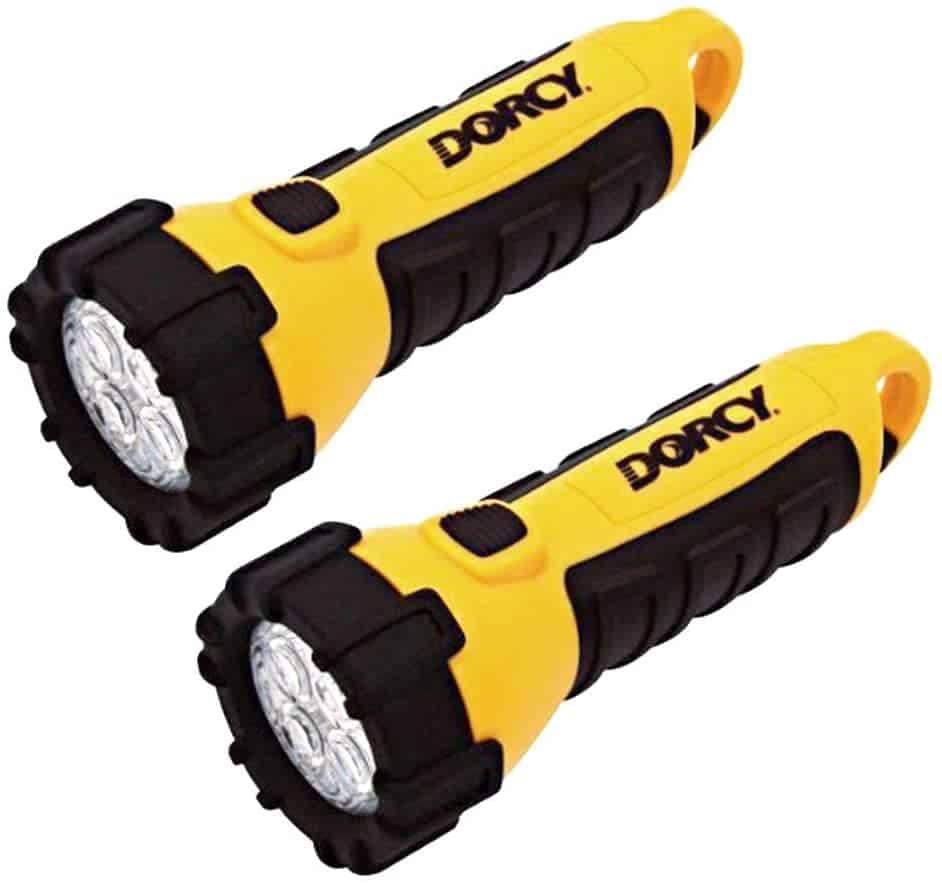 An LED flashlight is a utility tool that is a necessity for working at night but also fun for kids to play with. Kids are happy to help you by holding their flashlight so you can see under the sink or find that missing bolt on your garage floor.
Flashlight tag is also a super fun game that all kids love, so grab this pack of two LED flashlights.
Duct Tape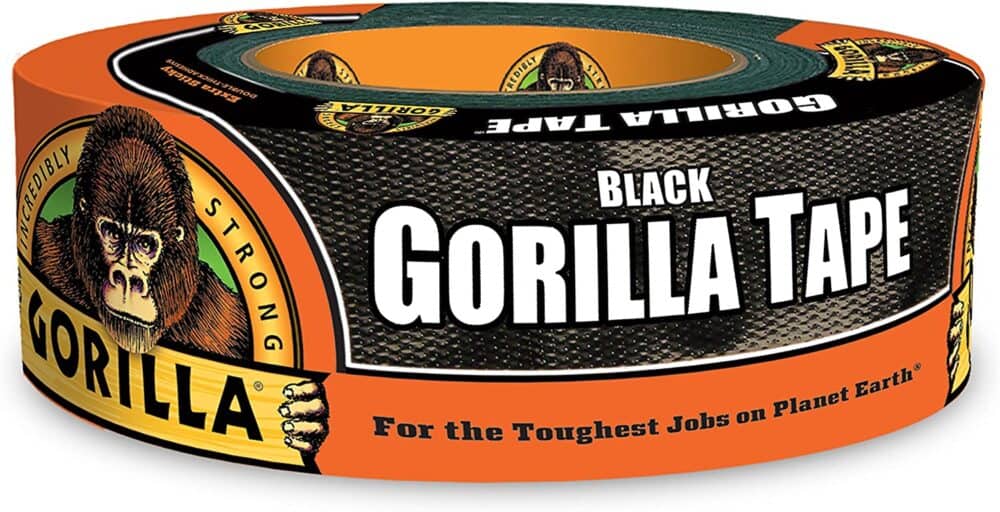 Duct tape can be used to fix almost anything, so it's best to always keep a roll in your tool box. We like the Gorilla tape, but if your looking for something more fun, but less durable, these colorful duct tapes are fun.
Clamps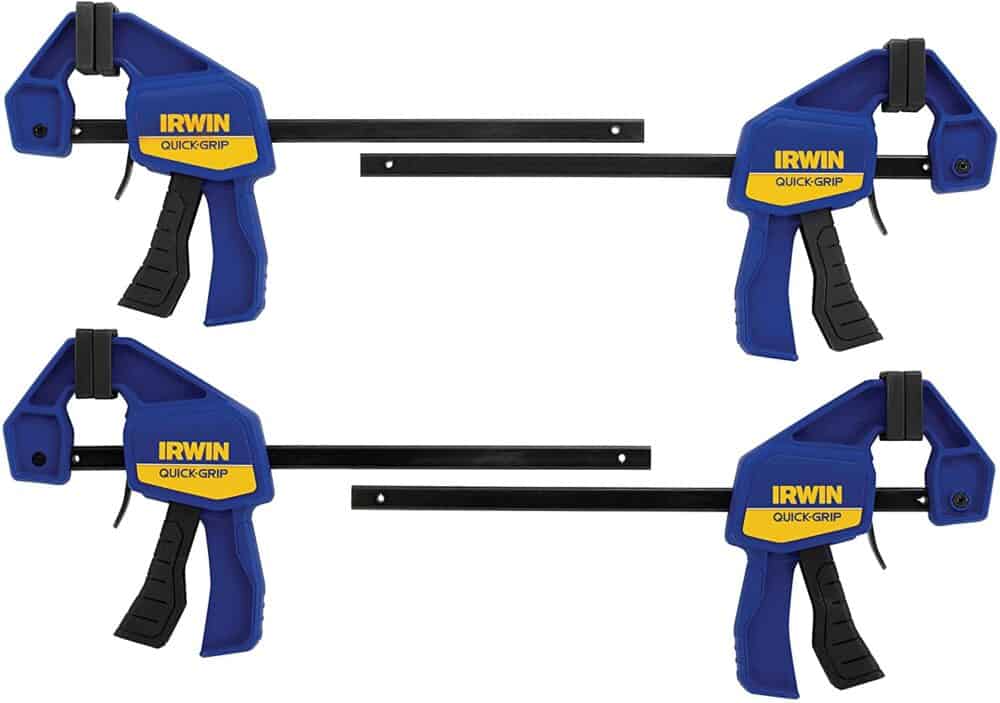 Clamps are extremely useful for DIY projects. They are used to hold material together while glue is drying and they can also be used to hold material to a work table when sawing or drilling.
We used clamps in almost all of our Today I Made Projects, especially the desk organizer.
Speed Square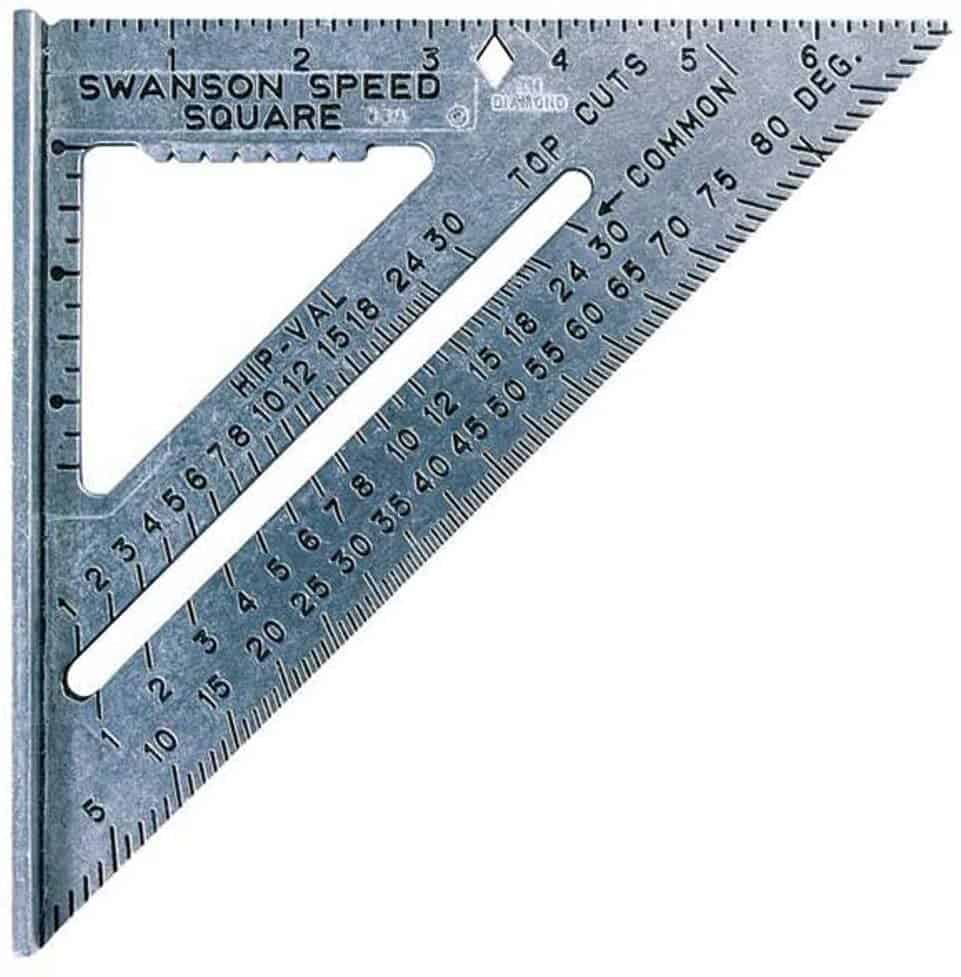 A speed square can introduce a child to real world geometry and how important the 90 degree angle is. You can also check corners, layout string, and mark angles.
It can also serve as a guide for scribing and marking and as an edge for keeping a jigsaw cut straight.
Cordless Drill
A cordless drill should be the first power tool added to a child's first tool kit. A drill is used for all types of woodworking projects such as building a step stool or raised planter box.
A cordless drill not only drills holes, but is extremely useful for driving screws, which makes projects much easier and faster to finish.
A 12-volt cordless drill can handle 90% of household tasks. We have always liked the Bosch 12-volt drills which are powerful and compact. They are contractor grade and a bit pricier than others, but you'll keep it forever! This kit comes with two batteries, charger, and carry case.
Jigsaw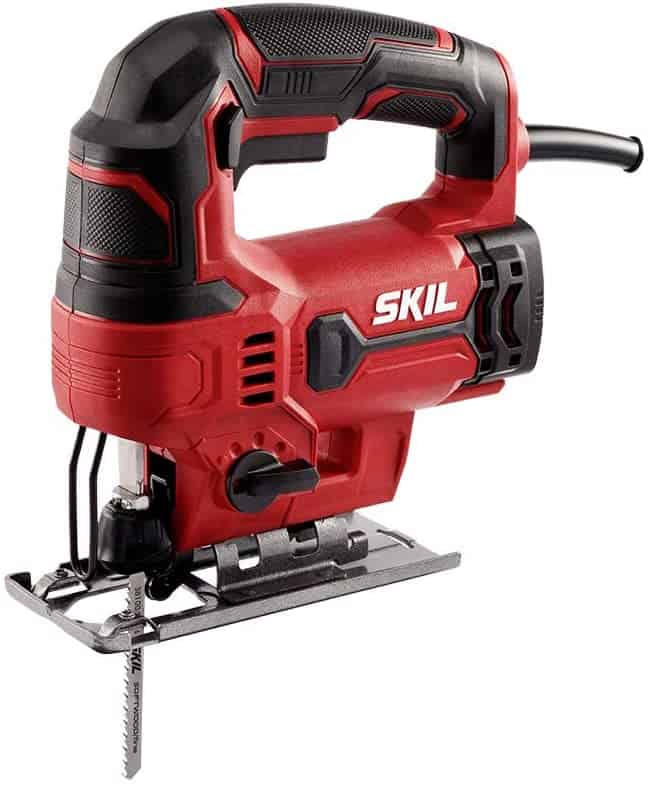 Jigsaws are useful for a ton of projects around the house as well as for crafting and DIY woodworking. They excel at cutting curves and can also cut great straight edges with a guide. They were ideal for cutting out our Halloween witch silhouettes.
Cordless jigsaws are more convenient, but a basic corded jigsaw is more budget friendly and will do the job.
Tool Box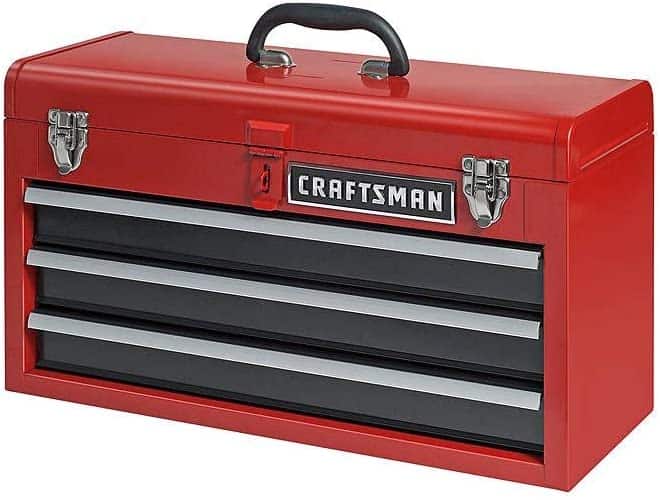 We love the look of a classic red Craftsman steel tool box. Get one that is big enough to fit their tools, but small enough that they should still be able to pick it up. Throw some fun stickers on it to customize it and you are good to go!
Personal Protection Equipment (PPE)
Don't forget your personal protection equipment. A good set of safety glasses, gloves, and hearing protection should be included in every kit.
As seen in