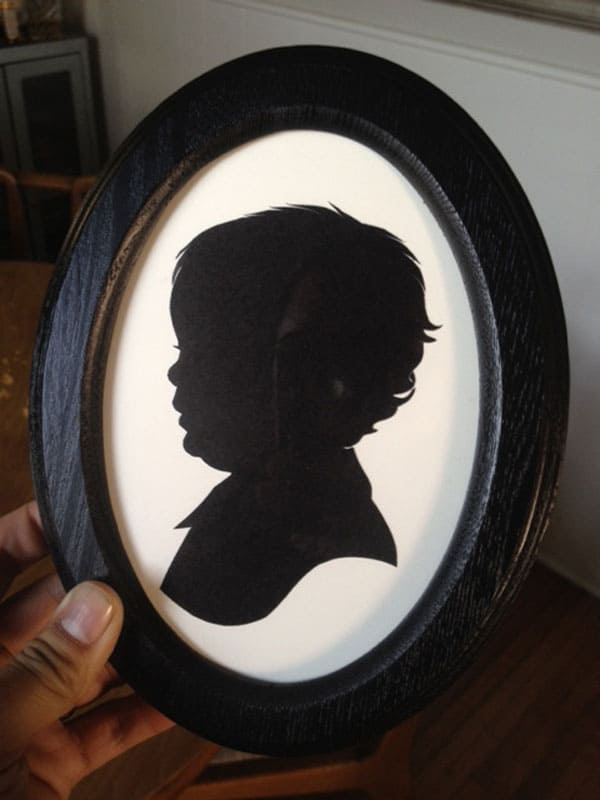 The art of freehand cutting silhouettes is truly a unique skill and we cherish the silhouettes that we both had done as kids at Disneyland. So when we heard that a silhouette artist was going to be working from a local children's store we jumped at the chance to have Hunter's portrait done. The store, Zookies, is in Toluca Lake which isn't local for us but it was worth the drive through the valley. It's a tiny shop but they have a nice selection of children's games, toys and necessities and they even make their own products. We bought a Zookie wipe down bib with cowboys on it that we know will get a lot of use.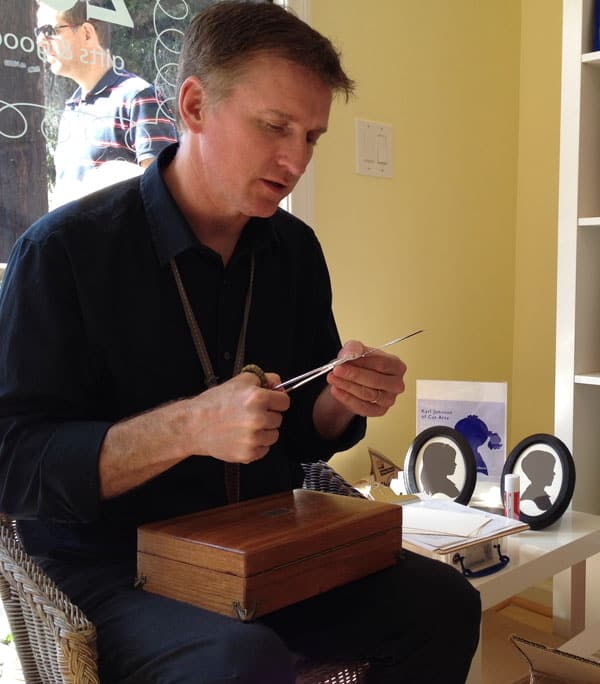 But the main reason we made the trip was to get the silhouette. Karl Johnson was the artist and his business is called Cut Arts. We knew he meant business as we admired his scissors which hung from his neck and were wrapped in leather. He worked quickly and in less than five minutes we had a beautiful silhouette of Hunter that captured his curls and chubby cheeks. Karl was taught by his father at a young age to do silhouette art and we didn't realize at the time but he only has vision in one eye which he says allows him to capture a shadow outline in a unique way.
If you can't catch Karl in person you can send him a portrait and he will cut out a silhouette based on that.
We will cherish Hunter's silhouette for years to come and in many ways its more precious than any photo could ever be.
If you admire silhouette art you should also check out the works of contemporary artists Kara Walker and Wilhelm Staehle.