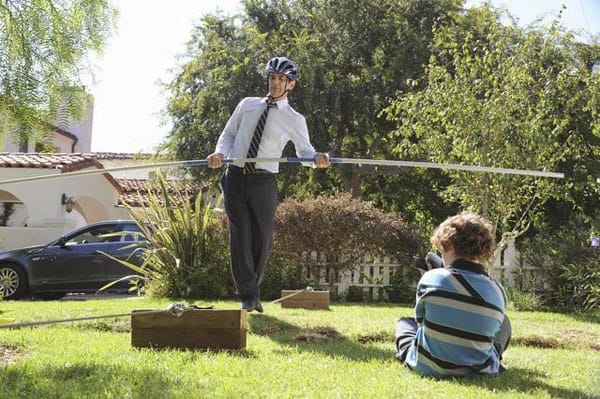 Phil Dunphy was at it again. This time he decided to build a treehouse "for his son".
If you are a regular viewer of the show you know that Phil isn't the handiest of husbands but he does get an "A" for effort as he tackles most projects with vigor, if not knowledge.
When it comes to building a treehouse it's definitely not something to take lightly and as the treehouse goes up even his son asks him if they should be using nails.
The issue here isn't really how Phil builds the treehouse but why. I guess he's seeking a place to call his own where he can hang out with his friends. In Phil's case this treehouse will be his man cave and its not really for his son but his son does provide a nice excuse to build one.
Have you ever built something for your kids under the guise that they need it when actually you were looking at any opportunity to build it? Even an addition to a house or remodel. ""The family is growing so time to expand the kitchen!"".