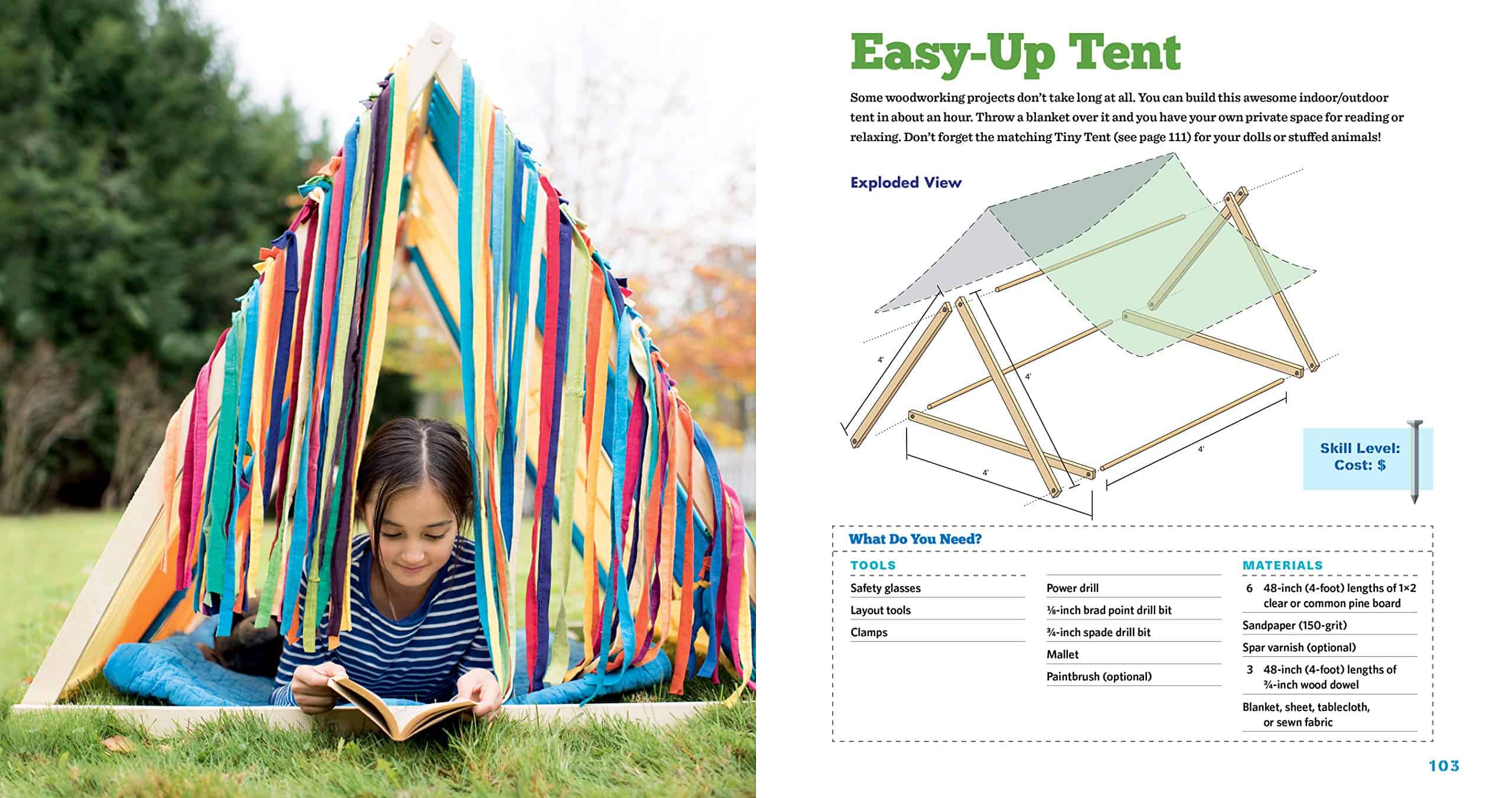 We're excited to share a new children's DIY book from Margaret Larson titled, Wood Shop: Handy Skills and Creative Building Projects for Kids. We got a sneak peek of the book a few months ago, and were impressed by the photography, thoughtfulness, and creative spark this book presented.
It starts with a lesson in tools, which Larson is fully qualified to teach. She's the co-owner of the New England School of Architectural Woodworking and The Workbench, a woodworking and craft school offering classes for kids and adults.
We're honored to be asked for the first review.
"Wood Shop by Margaret Larson should be required reading for all elementary-age children. From the gorgeous photos and illustrations to the detailed project plans and tool introductions, Wood Shop presents woodworking and making in a fun and informative way. These projects encourage building and bonding, which strengthen relationships and form self-reliance. Larson understands that children are extremely capable, and Wood Shop is the ideal book to introduce skills that will last a lifetime." — Timothy Dahl, cofounder of Built by Kids
It's available starting today!
As seen in