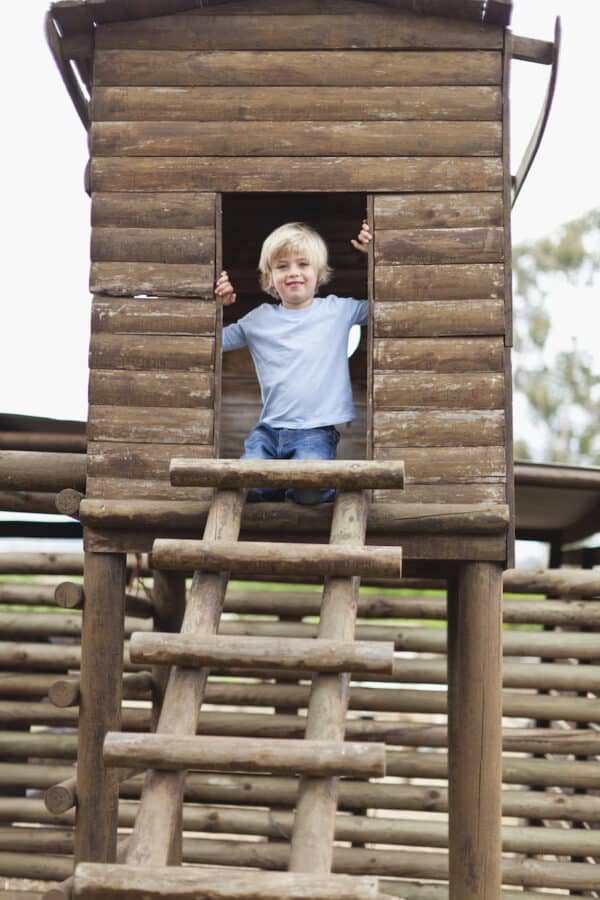 Growing up, building forts was always one of my favorite pastimes. My most memorable fort was a ditch I dug at the side of my house that I covered with a sheet of plywood and camouflaged with dirt and desert brush. Laura and her friend loved building blanket forts and had a different type for each day.
Thanks to you we've pulled together fifty kids forts that look like a lot of fun and hopefully inspire you to make your own. It's as simple as taking a sheet and placing it over some chairs of piling up a bunch of pillows. If you need more help here are 5 tips for building the perfect fort.
Check out our 50 Awesome Treehouse Designs and Chic Cardboard Castle.