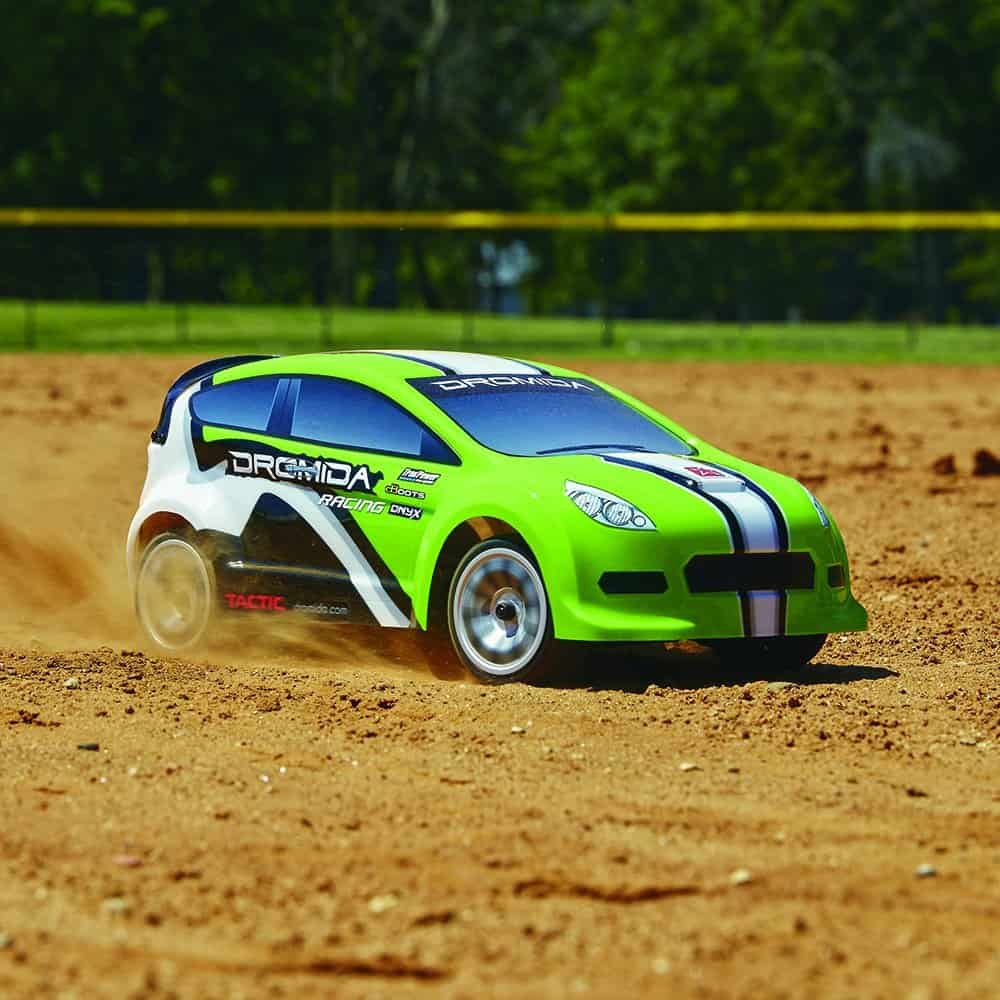 I've had a love affair with remote control cars since I was a kid. I spent many weekends and days after school tinkering and racing my RC-10 and Yokohama RC cars. In fact I still have them stashed at my parents house and hope to someday resurrect them. But for now, I've got a great replacement in the form of the Dromida 1/18 scale four-wheel drive RC rally car.
I've never had an on-road RC car but I was always intrigued by their speed and handling. The all-wheel performance of the Dromida blew me away, and the speed of the vehicle really tested my driving skills. On asphalt the car handles like it's on rails, but once it hits a slick spot or a bit of dirt, it will drift which makes it even more fun.
The car is equipped with the features you'd expect from an RC car that is 3x the price. Full independent suspension, removable body, and all option to upgrade the motor and suspension for even more speed and power. As it is the RC reaches speeds up to 30mph and the foam front bumper really absorbs impact.
We recommend this for older kids and adults, but our 5 year old son is really getting the hang of it and it's definitely testing his reflexes.