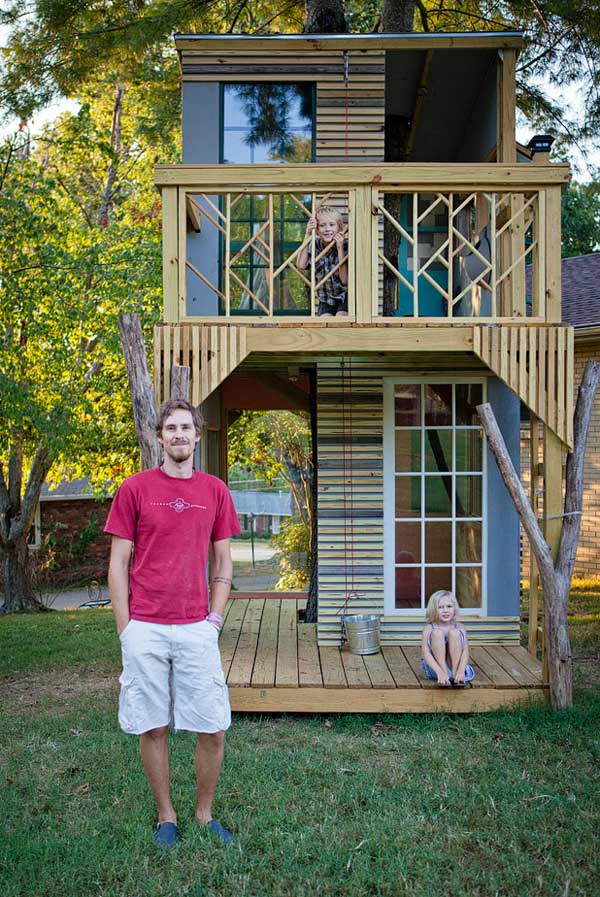 Isn't this treehouse absolutely beautiful!!!
The family behind Elias Photography built this treehouse from the ground up and inventively wrapped it around the base of a tree.
The siding and windows are amazing and we love how they captured the lighting at night.
For more photos and to see the in-process photos visit their website.