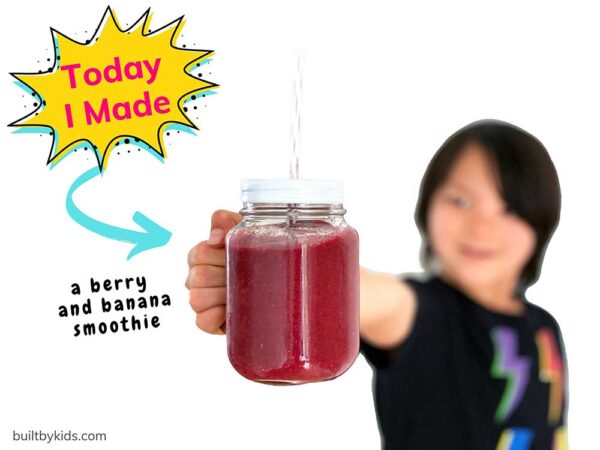 This berry and banana smoothie recipe is the most popular treat at our house. It's simple to make and more healthful than any store-bought drinks or juices.
Our other favorite smoothie is a cashew + kale shake.
Check out our video of how to make this smoothie, as well as the other projects from Today I Made.
You can download the recipe card here.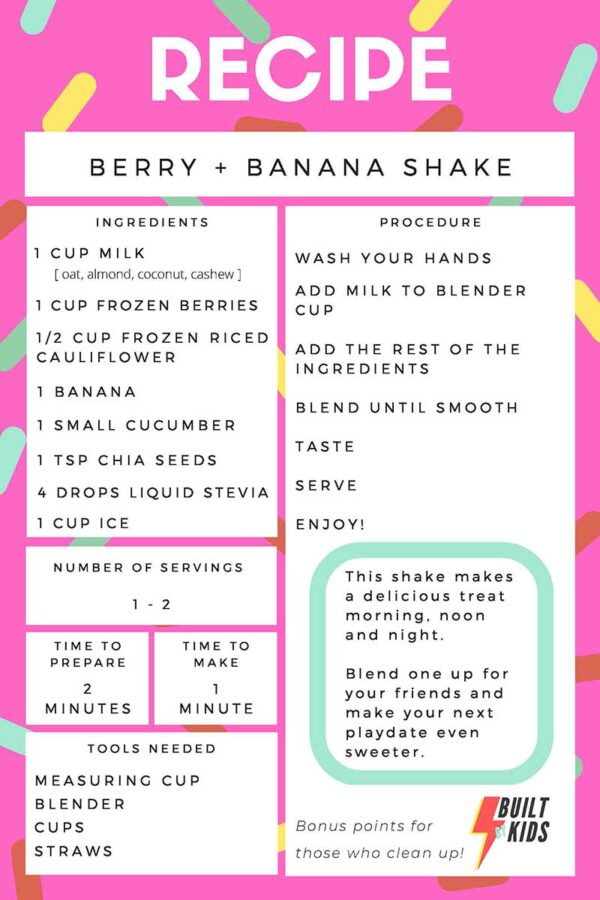 As seen in