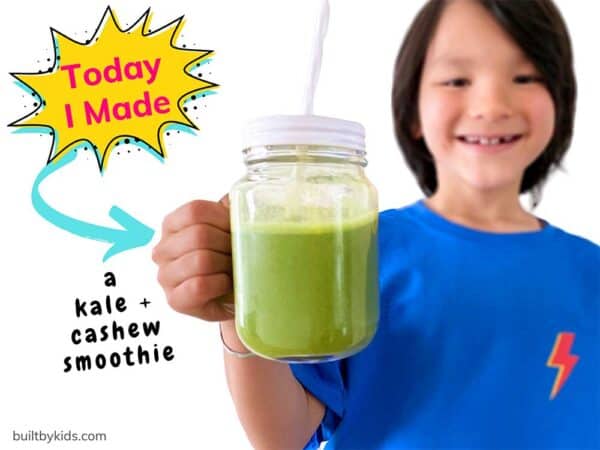 This kale + cashew smoothie is the best green smoothie we've ever tasted! Both of our kids can testify to it's yumminess.
It's a toss-up between this shake and our berry + banana smoothie as to which is the favorite, but they love them both.
This shake is healthful and delicious, which makes it a go-to snack at anytime around our house.
Download the recipe card here, and check out the rest of our Today I Made projects.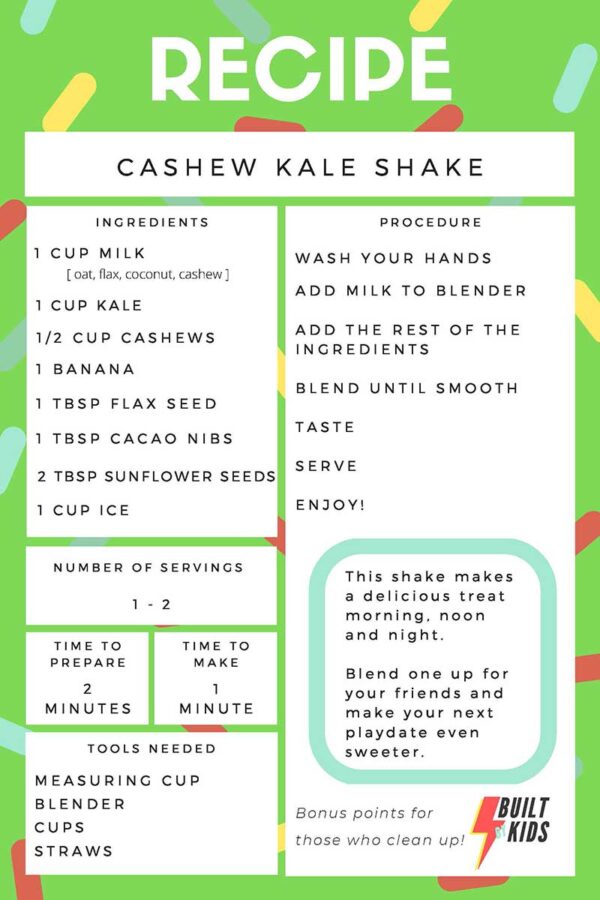 As seen in