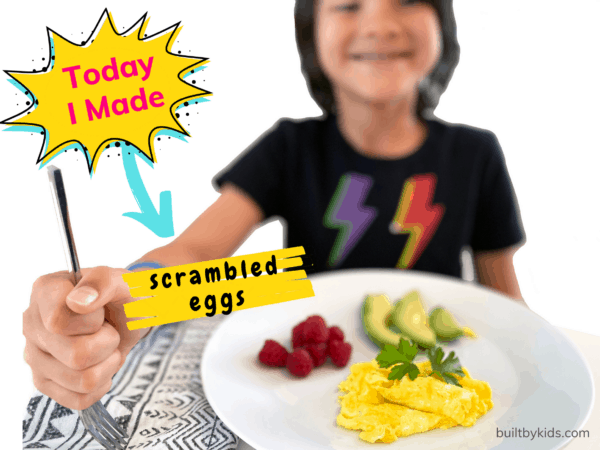 A child's first taste of independence often begins in the kitchen. A fundamental life skill, learning to cook nutritious meals sets them up for success in countless areas including: planning, budgeting, technique, the science of heat, the chemistry of ingredients, cleaning and most importantly, appreciating the food they are blessed to eat.
Our son has been cooking for himself from an early age, and as his knowledge and ease in the kitchen has matured, so has his confidence and interest in experimenting with flavors.
We regularly find him over the stove preparing breakfast for the family, and your children can do the same. Follow along with our step-by-step video and whip up a meal that's sure to please the whole family..
Want more videos, recipes and project plans? Follow our Today I Made video series and let's make some amazing things, together! YouTube channel | Facebook | Instagram
Download the recipe and let's get cooking!