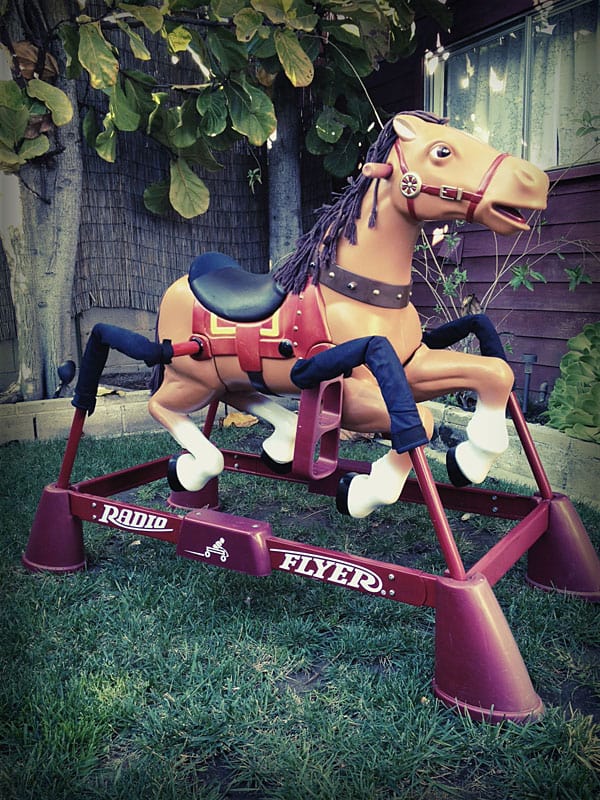 We covet rocking horses of any type, so when this classic Radio Flyer Liberty Spring Horse became available we jumped at the chance to grab it. It's an older 301 model and is in amazing condition thanks to the previous owners who truly valued its aesthetic and took great care in maintaining it.
It will be a few years until Hunter can use it but for now it will look great in his nursery (if we can find room).
I love the horse details from the mane to the star on his head.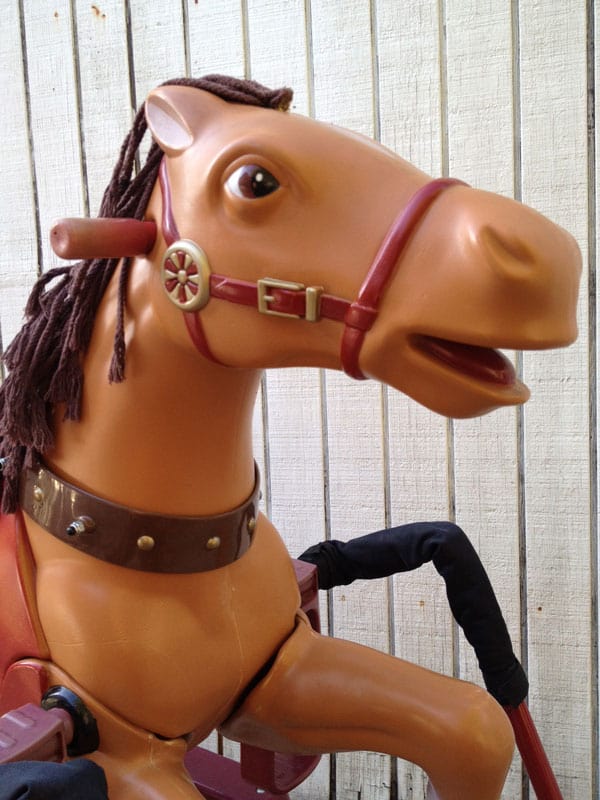 Here's an old picture of me riding my spring horse. I'm not sure what type of horse it is but I loved it and it remained a fixture in my room for years. I even had a horse blanket on it and a riding hat.
Did you have a spring horse as a kid or any other type of rocking horse??? We'd love to see your photos!