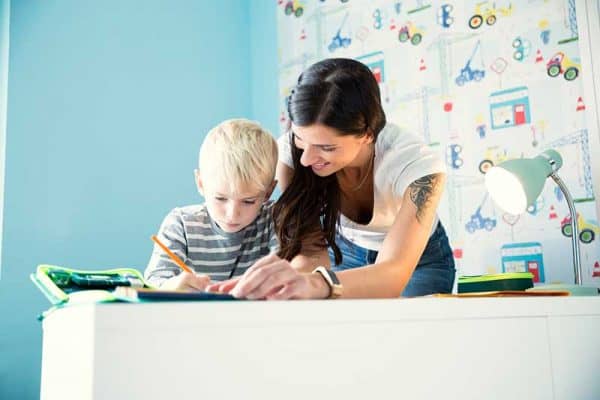 We are now all homeschooling. Most of us weren't prepared to begin homeschooling our children for the last few months of school, but now that this new reality has set in we could all use a few (or a lot) of homeschooling tips to help us and our children make the best of the situation.
We believe you'll find homeschooling to be a great way to learn and the educational opportunities abound outside of the classroom.
We've consulted with homeschooling teachers, families, and kids, for advice on creating an ideal learning environment that is sustainable through the end of the school year and beyond.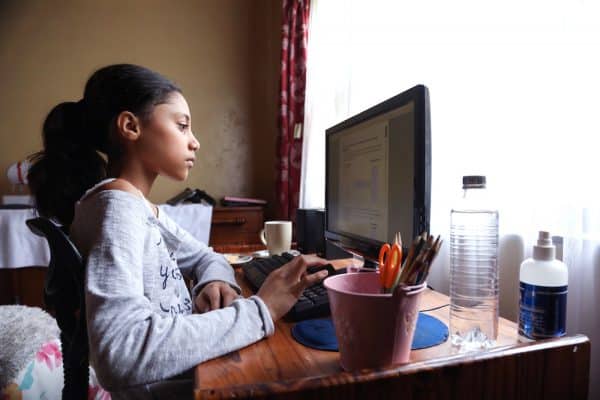 Make a School Desk at Home
Choose a distraction-free spot in your home where you can set up a school desk for your child. The desk space should be clear of everything except for pens and pencils, paper, worksheets, and a computer if needed.
Avoid spaces with phones, toys, televisions, and anything else that might catch your child's eye. This will help them stay focused throughout the day and finish their lessons.
Stick to a Schedule
Children thrive with a regular schedule. It can be difficult to adjust to a new schedule that doesn't include rushing out the door to school or attending afterschool programs but keeping a morning, afternoon, and evening routine as similar as you can when kids were in school is ideal.
Even if you don't have to log on to a class at a certain time, you should keep to the same time each morning and make sure the rest of the day is scheduled out, just like your child is during regular school.
It's important to remain consistent and not slack off, which is easy to do when a schedule seems so open.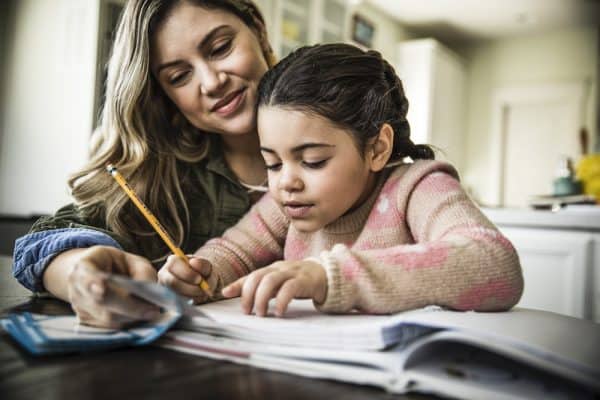 Take Breaks
We all need mental and physical breaks, especially children. School breaks include snack time, recess, lunchtime, and quiet times. Make sure you schedule these breaks during a homeschooling day and think of activities your child can do during break. Jumping rope, tumbling, meditation, and reading, are all great activities compared to getting on the phone or turning on the TV.
Listen to Your Child
Children are resilient and extremely capable of adapting to most situations, but they may also feel anxious or apprehensive about homeschooling. Missing their friends and teachers might be the biggest challenge, so take care to listen to their needs and within reason try to see how you can best comfort them and prepare them for a homeschool day. If that means a quick Facetime, Zoom, or Skype with their best friend, carve out some time in the schedule to do it.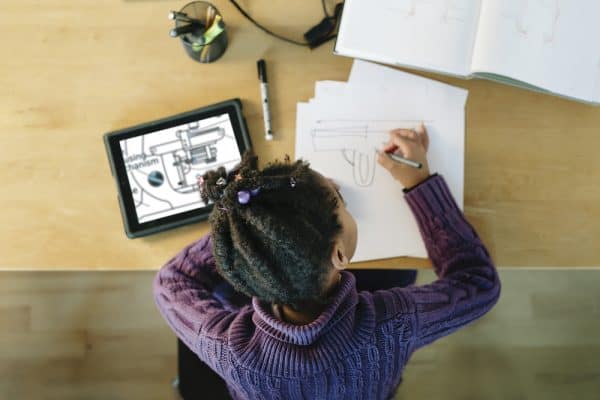 Sleep is Important
Children are over-scheduled as it is, so the opportunity to homeschool should be viewed upon as a great time to re-evaluate their schedule. Trim what is extraneous and only keep the activities that are truly necessary. Schedule more rest and breaks and make sure bedtimes are enforced. When a child is properly rested, their mind will be in the optimal state for learning.
Ask Questions
Families have been homeschooling for years and there are a ton of great resources to draw from. Search for local homeschooling groups in your area on Facebook and check-in with your teachers on where to find help. Remember there are thousands of families in your exact same position that are trying to balance home, work from home, and homeschooling all at once. You are not alone.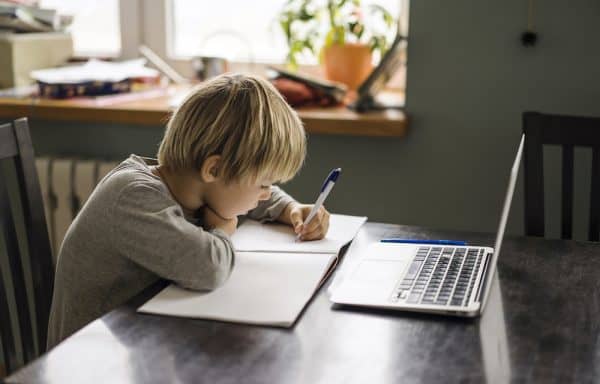 As seen in