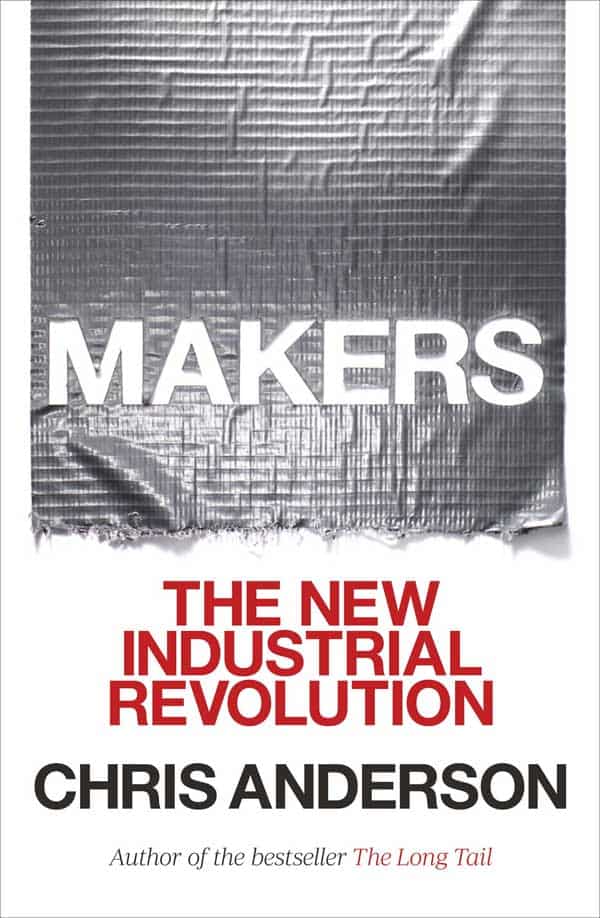 I read the Long Tail a couple years ago and it inspired me to continue blogging on Charles & Hudson and believe in the power of my niche.
Chris Anderson's latest book, MAKERS: The New Industrial Revolution, has me even more stoked on the revolution that is here now and that Built by Kids is a big part of. It's all about how new innovations in manufacturing–such as 3D printing–will be the next big movement in the global economy. 3D printing for kids is going to be huge and the applications for 3D printing are endless.
"Micro-manufacturing" is happening all across the country and this "maker movement" is blossoming everywhere from Maker Faires that bring in thousands of entrepreneurs eager to share their inventions to the growth of collectives like ETSY. New technology is changing the way artists and manufacturers create and produce objects of all kinds.
The collective potential of a million garage tinkerers and enthusiasts is about to be unleashed upon the economy, driving a new age of American manufacturing.
Today's entrepreneurs, using open source design and 3-D printing, are using micro-manufacturing techniques to create a tsunami of products in small batches, often customized for specific customers, at higher margins. Anderson explains how this is the next big movement in the global economy. As the power of bytes transforms our power to make things, we will experience what he calls "the long tail of things."
The tools of factory production, from electronics assembly to cheap and powerful prototyping tools to 3-D printers are now available to everyone; garage startups can manufacture products in batches as small as a single unit, or 10,000 or more. Anyone with an idea can set assembly lines into motion, with little more than a keystroke.
The days of large American manufacturers with huge expensive factories like General Electric or General Motors may be in their twilight. But thanks to crowdfunding and social financing at companies like Kickstarter and Quirky, entrepreneurs are no longer dependent on venture capitalists or the investment banks to finance their ideas. And with the global reach of the internet, entrepreneurs are able to sell their products to consumers at home and around the world instantly, while startups like Etsy create new platforms and markets to bring buyers and sellers together. These countless micro-manufacturers, based on open-source design and DIY manufacturing, will be the future of the global economy.
Thanks Chris for your insight and we can't wait to share this book with others.
As seen in