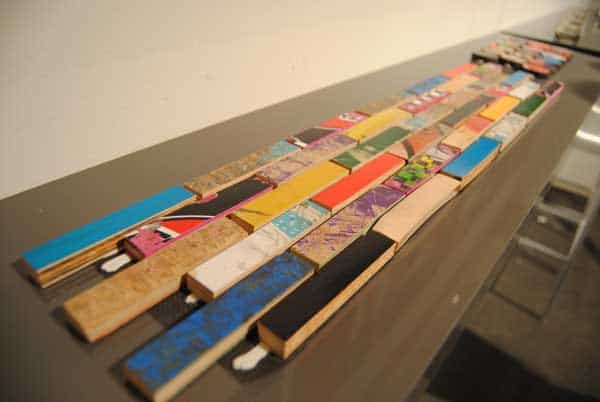 ICFF showcased a few amazing children's products but the Art of Board spans the design sensibilities of both kids and adults.
They have taken broken or recycled skate decks and cut them into small pieces that are then applied to a backing to create tiles of various shapes that can be applied to any wall surface.
No two tiles are the same and they instantly add an element of fun and color to any room.
They unveiled a new line of wall prints that can be applied to a room similar to a Fathead sticker and they can be removed easily and repositioned without damaging the paint.
We are always looking for eco-friendly designs for children's rooms and the Art of Board definitely makes an impression.