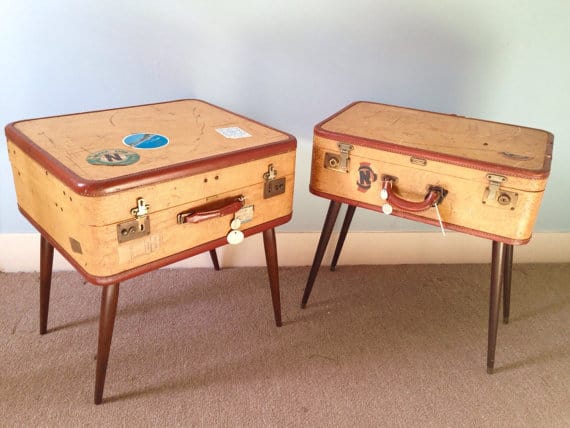 We've seen an influx of repurposed items for sale on our Classifieds site that got us thinking about upcycling and repurposing some of our own items. Getting creative with making a new piece of furniture, toy or household item, ensures that you have something that is one of a kind and also provides a natural learning point to acquire new skills like painting or woodworking.
Here are some of our favorite upcycling products that are available for sale.
This handmade children's play kitchen is a popular item that anyone can make from an old dresser or cabinet or media center. Cut some holes in the top for sinks, faucets and knobs and you've got a DIY kitchen for kids. Here are some more inspiring play kitchens.
We're impressed by this simple design which includes a slice from a tree trunk with some metal legs added to create a contemporary stool or side table. We definitely want to make one of these!
This handmade wooden toddler swing is so much better than those blue and red plastic things with nylon ropes. We'd have to find the plans to build this or simply buy it if we were in Maryland. We've built our own backyard swings before but this one is has a back and is secure for toddlers. Tires also make great upcycled swings.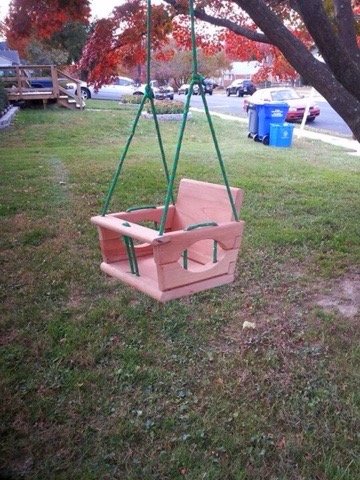 These upcycled dog feeders are made from children's chairs. Perfect idea as the kids grew out of it the parents realized the height was perfect for their dogs to eat and drink from. Yayyy!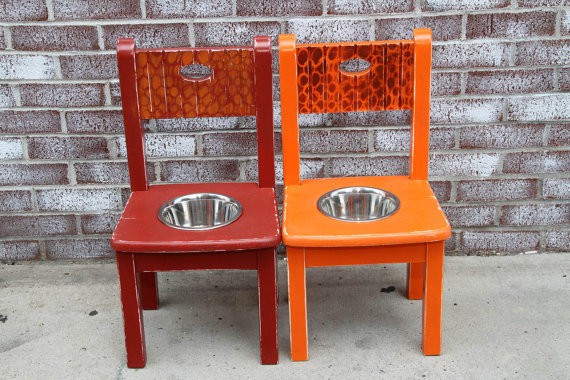 Lighting is an always popular choice for upcycling and these reused oatmeal cans make a perfect hanging light solution.
This repurposed luggage to side table set is one of the finest examples we've seen of craftsmanship when it comes to upcycling a product. They've retained the vintage charm of the suitcases and added legs that match. Brilliant!