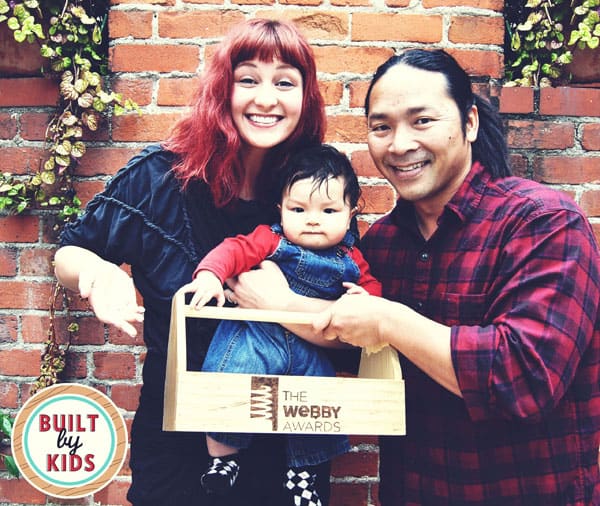 Dear friends – Yesterday we received some great news!
We've been nominated for a Webby Award for best Parenting/Family website. We're extremely honored that what started as a labor of love to share our Mission of building and bonding, has been recognized by the International Academy of Digital Arts and Sciences.
The Webby Awards is often described as the Academy Awards for websites and among the other well-deserving nominees in our category we are literally millions of readers behind them. But we accept our role as the underdog and we are happy and humbled to just be nominated and have an opportunity to introduce Built by Kids to a larger audience.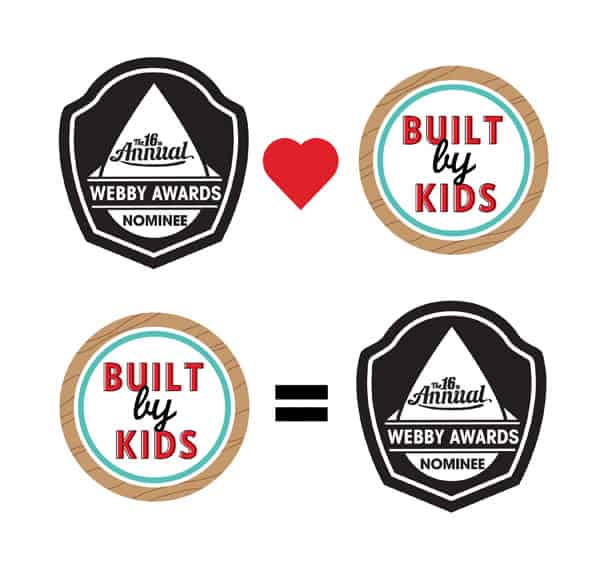 The Webby Award is in the hands of the judges but the Webby People's Voice Award is voted on by you. If you'd like to cast a vote for us you can do that here and the polls close on April 26th with the winners announced on May 1st.
Thanks again for all of your continued support.
Timothy & Laura
P.S. – Here's a quick intro on how we did the Webby Award logo on the toolbox.