<div id="mediavine-settings" data-blocklist-all="1" data-expires-at="2020-12-31"></div>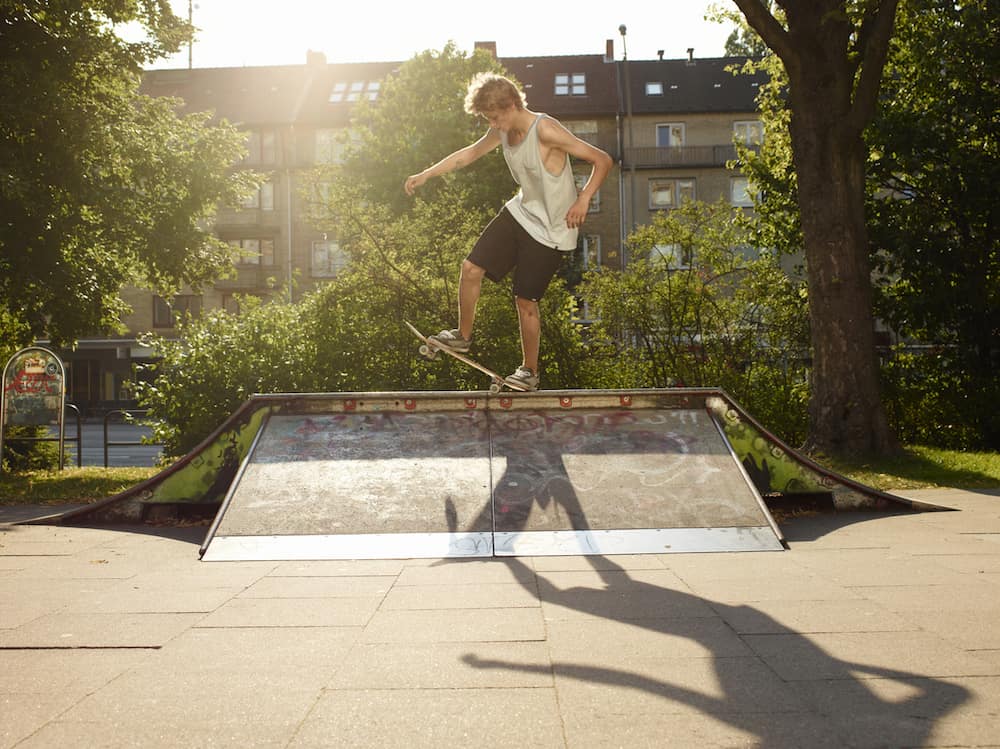 Once your kids get hooked on skating, you'll find yourself hanging at skate parks almost all the time. If you've got the space you've probably considered adding a skate ramp to your own backyard, but the big question is if you should build or buy a skate ramp.
Building a Skate Ramp
Kids and adults have been building their own skate ramps since skating was invented. I recall building a quarter pipe skate ramp with a masonite surface back in the 80's when I first started skating. It wasn't the best ramp, but I learned to use a jig saw to cut my transition, a hand saw to cut the supports, and a drill to pre-drill for screws.
Our family recently built a backyard mini ramp, which has proven to be a prescient investment this year.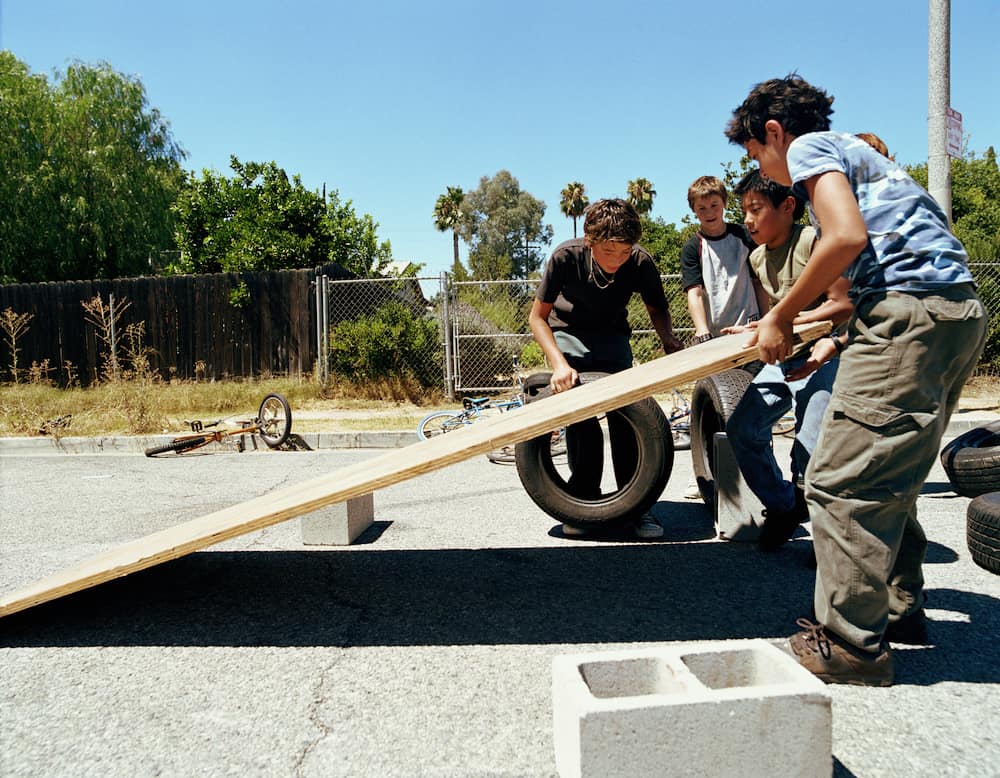 These lessons in building and using tools have served me well throughout my life and I can't think of a better project than building a skate ramp to incorporate all of these skills.
I'm not sure where I found plans back when I built my ramp, but I figure I probably made it up as I went along and also just went with a 4-foot wide ramp as that is the standard width of a piece of plywood.
Now you'll find plans all over the internet as well as tutorials for ramp building on YouTube. I've found DIY Ramps to be the best source for skate ramp building online. They have plans for a number of different styles of ramps and obstacles and offer clear and precise instructions and cut lists.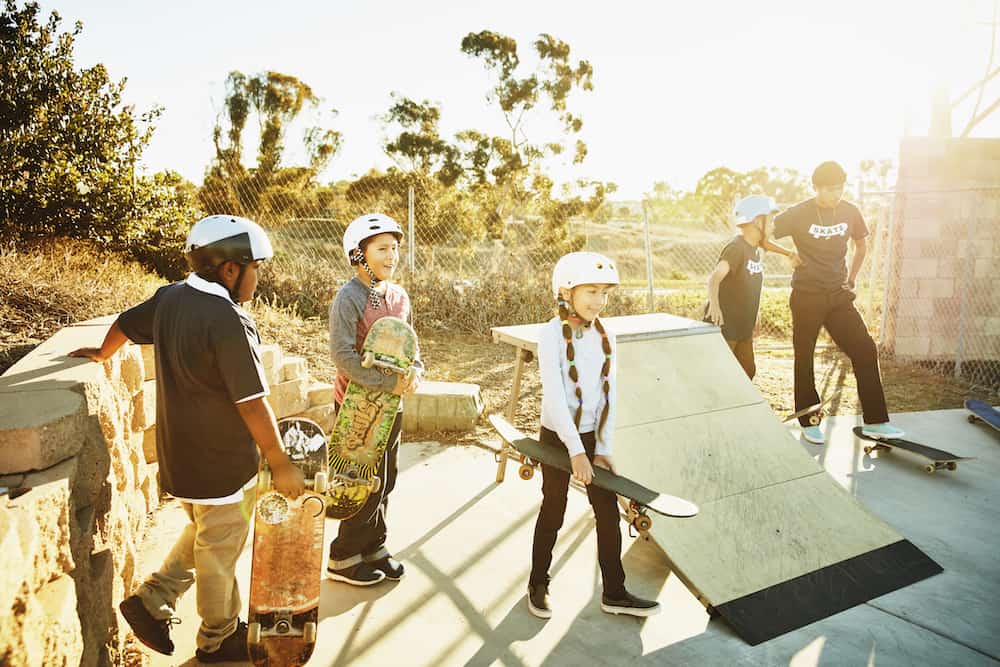 Before you build your own ramp you'll need to make sure you have the proper tools needed as well as the time and space to build it. Ramp building is not difficult, but patience is important. By building your own ramp you can save 60 to 80 percent of the cost of having someone come and building it for you.
There are companies like Keen Ramps that can deliver a pre-cut ramp direct to your ramp site. This saves on you cutting all of the lumber yourself and planning on where it should go. You still have to level your site and assemble the ramp, but Keen Ramps makes it super easy.
This middle choice is what we did and it probably saved a weekend of work if we had to plan and cut everything ourselves.
Check out these skate building tips from Jeff King.
Buying a Skate Ramp
If you've got a good-sized budget and are pressed for time, then buying a skate ramp is the best option. You'll miss out on the satisfaction of building your own ramp, but you'll be up and skating in no time.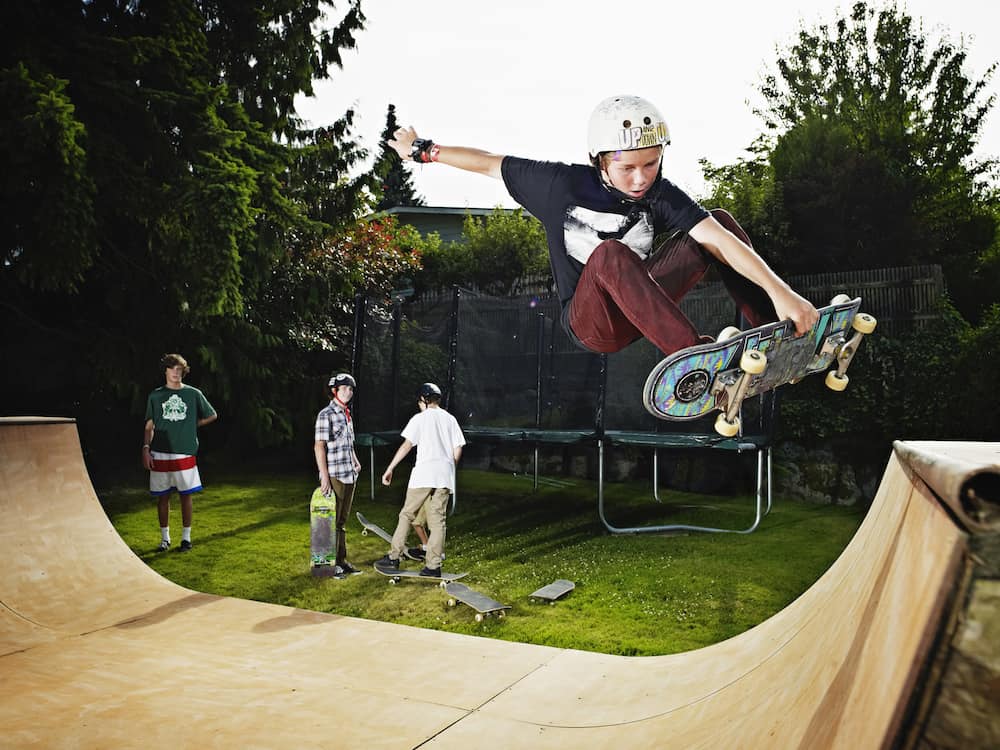 Smaller ramps can be delivered fully assembled but half-pipe builds are done onsite. A team will arrive with a truck full of lumber and they will proceed to work with you on where the ramp should be located and they will then level the ground and build the ramp for you.
Since these companies do this every day, they typically only take 3-6 hours to build a ramp.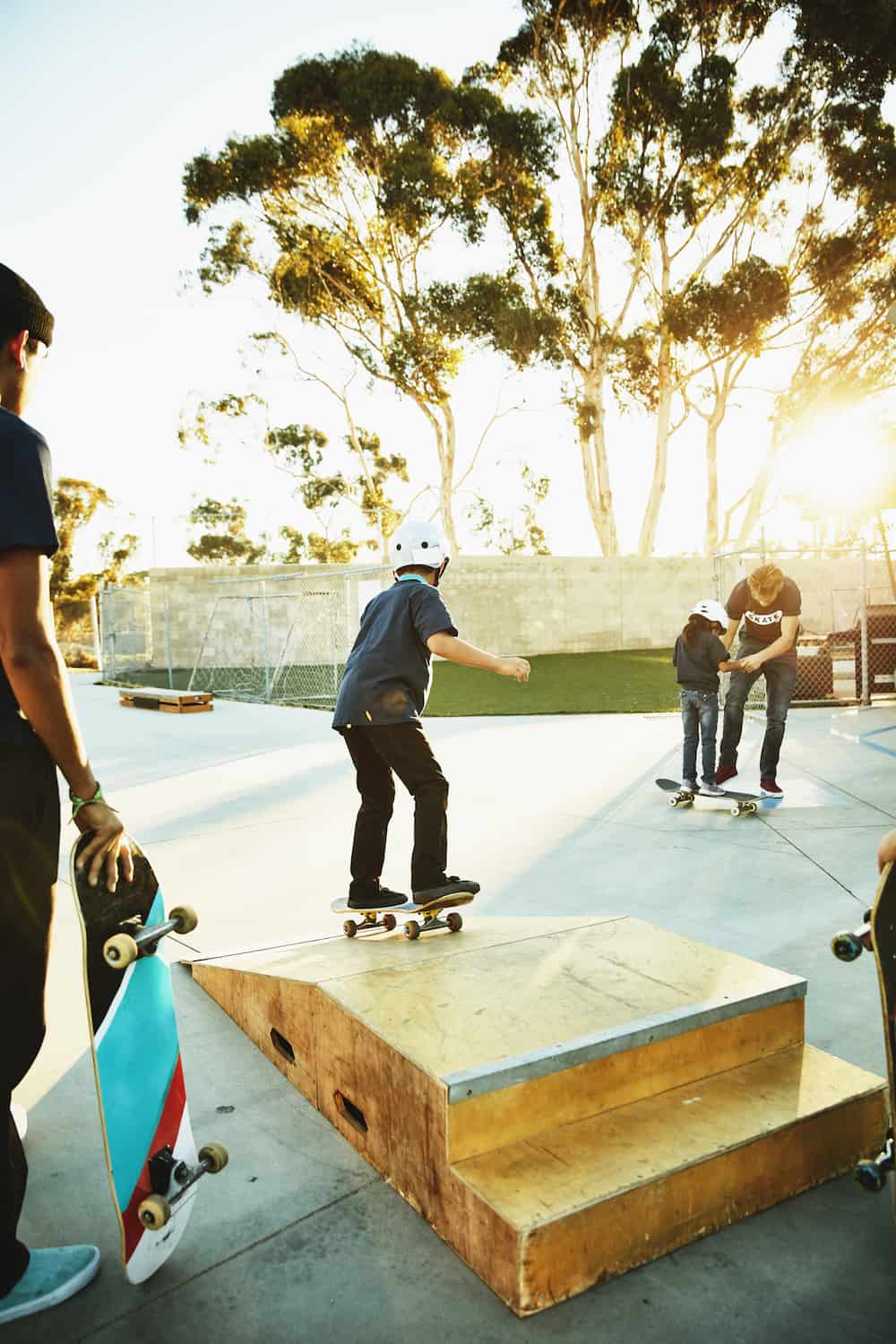 Paying someone else to build a skate ramp means you won't be too sore to enjoy skating (which we were).
Have you ever built a skate ramp? Send us a message with a photo of your skate ramp. We'd love to see it!