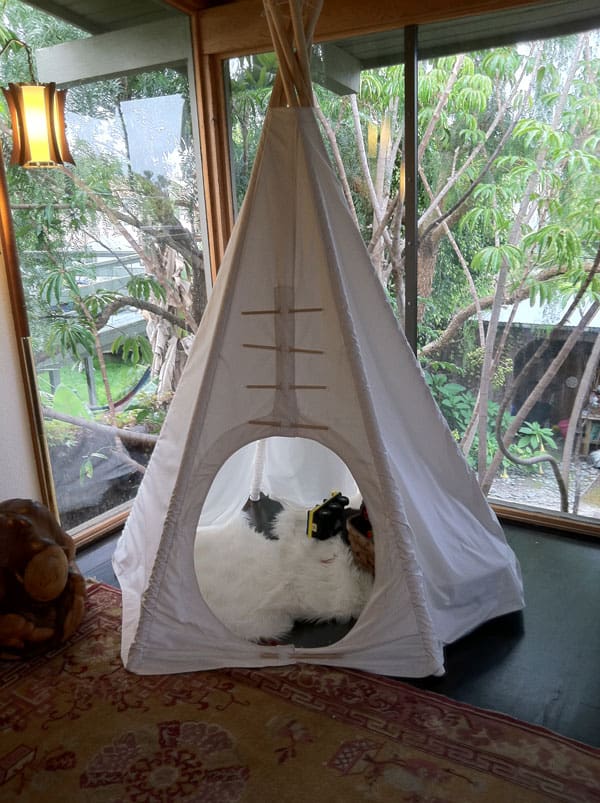 Camping season might be over but you can still have fun with your family by going camping indoors. Setting up forts is always an easy and fun way to enjoy homemade shelter but you can take this a step further and build an indoor teepee that can live year round in your home if it looks good enough.
There's no reason to wait for the weather to warm up and in addition to setting up shelter you can build a "fake" fire made of flashlights and if you have room setup some camping chairs or stools.
The photo of the teepee above is from a common area near a kids room and looks great situated in front of the floor to ceiling windows and is a year-round hideaway for their two little kids.
Do you go camping inside and have you ever built a teepee? We'd love to see it!
As seen in