I've been to a lot of industry conferences and blogging events but I must say that Alt is now my favorite and a must visit for me from now on (I'm not paid by Alt to say this, I'm really just a crazy fan).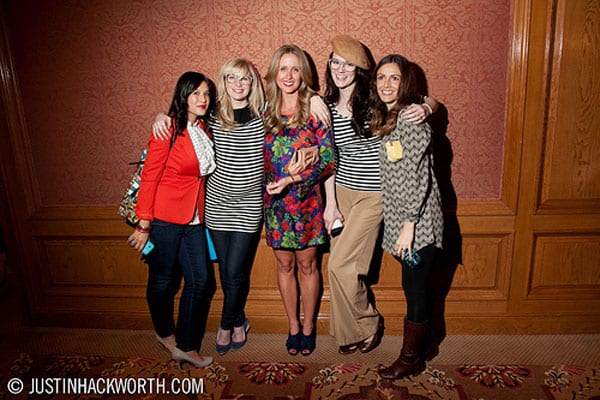 Laura's cousin Angie had mentioned Alt to us a few years ago and said she went to college with the woman who co-founded the event and is a prominent blogger (Gabrielle Blair of DesignMom). Angie has great taste and great friends so we knew she must be onto something but Alt stayed off our radar. Last year our friend Rebecca attended and came back raving about it and a lot of my fellow blogger friends also said it was such a great time so we had to make it work this year.
I submitted a speaker application a few months before and got the call to be on the DIY tutorial panel. I was stoked about this opportunity and had to make this work. Hunter is 4 months and traveling with him at such late notice was going to be too difficult so we made the tough call and Laura and Hunter stayed home for this one.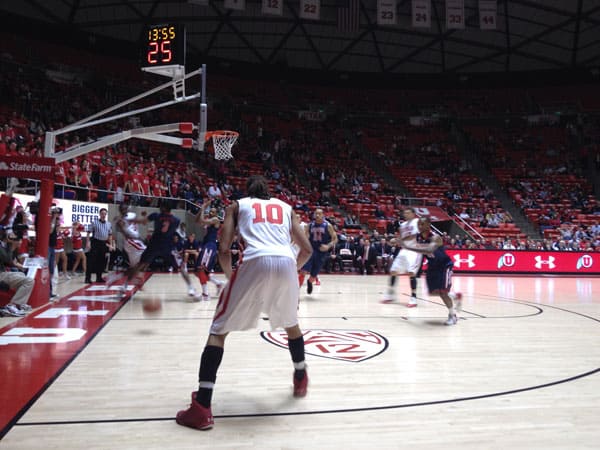 On a side note I had just received an email from an old friend who I had played lacrosse with 10 years ago. He was now living in SLC and worked in the sports media department at the University of Utah. We reconnected and he invited me to a basketball game on Thursday night (The night of the White Party). I didn't want to miss the White Party but I also love college basketball and he mentioned FLOOR SEATS!. Plus they were playing my alma mater, Arizona. Tip off was early so I rode the Trax to the game and got back in time to join the party and the HGTV after-party.
It was my first time away since Hunter was born and I missed him and Laura a lot but the organizers of Alt barely give you time to breath as there seems to be one event/party/panel after another.
I had heard this conference was mostly women (I've got no problem with that) and I knew my friend Maxwell of Apartment Therapy would be there but I didn't realize the ratio would literally be 30-1. I'm reluctant to say that as once the news gets out that there is a conference that is attended by 90% stylish and smart women, the guys will come running. Hopefully not as the female vibe was awesome. I can see how some guys might get intimated or feel uncomfortable but that's not me. It's not that I received any extra attention but the "community" feel wouldn't have been the same if the ratio were mixed.
I missed out on registering for the "Dinner With" parties but I did join the speaker only mixer on the first night and met the rest of my panel who were all amazing and I was fortunate enough to be paired up with. I also met some of the event organizers as well as some long-time blogging friends. It was really like attending a reunion even though it was the first time I had ever met many of these people face to face.
It was refreshing to see everyone "dressed up" during the entire conference. No sweat pants or t-shirts. Literally everyone was looking their best without a hint of "business casual". And at night was was almost like a fashion show. The vintage dresses and stockings were stunning and the shoes! Some of these women must have packed a suitcase full of shoes only.
The next day was filled with some awesome panels and keynotes all from the beautiful Grand America Hotel which is the perfect venue for an event like this (you couldn't take a bad photo anywhere in that hotel). High points included the keynotes from Maxwell, Deborah Needleman (Domino Founder) and Pilar Guzman (Cookie Founder). Since I come from a magazine background it's amazing how it's all come full circle and digital is now the innovative and driving force behind content creation. My favorite panel was delivered by Grace Bonney of DesignSponge who I had never met in person but have had a long digital relationship with starting back to when I lived in New York. She is incredibly well spoken and her blog to book panel was informative, concise and well delivered (not to mention her slides which were lovely).
Friday was our panel and it went great! We had a group of about 30 attendees who asked a lot of questions and made us all feel very comfortable. It's great when you know your audience is there to learn something and isn't at all cynical.
I left a couple hours after my panel but not before seeing Ben Silbermann's keynote. He's the founder of Pinterest and shared a great story of how the company got started and where it is today. I also met Gabrielle Blair and Sara Urquhart and thanked them profusely for creating such an incredible event and they were both gracious and humble.
Next time I go I'll bring more friends and for sure Laura will join me. I know this is one event she will love and my only regret is I didn't stay longer to enjoy Sundance and maybe a day of snowboarding.
More photos courtesy of Alt Summit.
[nggallery id=21 template="carousel"]