Once you settle on a campsite, it's time to break out the best camping games for kids. These games are great for children of all ages (except throwing knives). Use your own judgment when deciding which of these games your children will enjoy.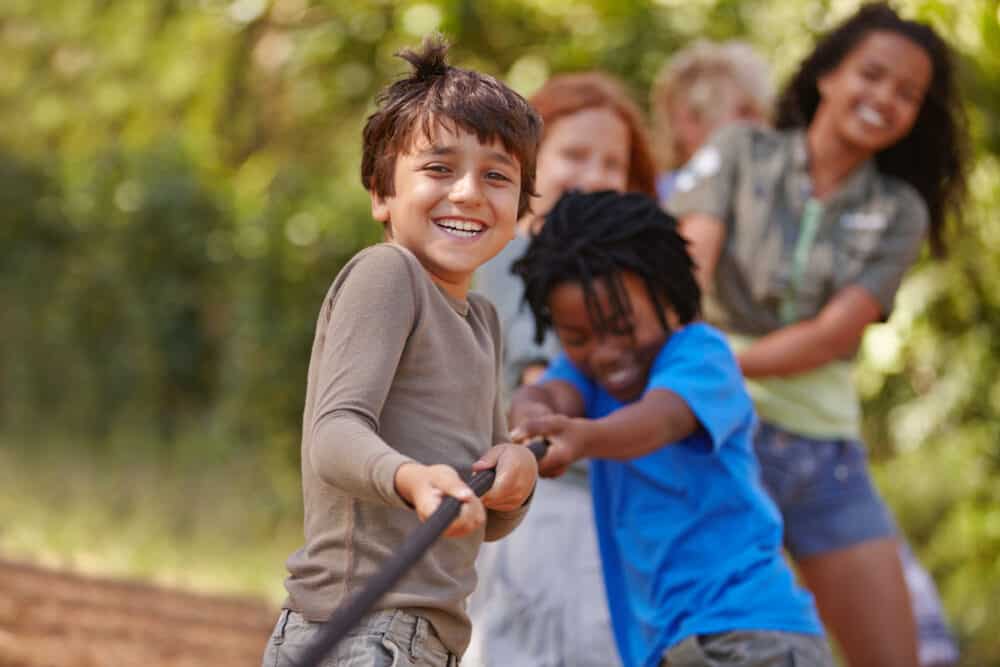 Now onto the games!
Cornhole / Bean Bag Toss
Cornhole is a staple at tailgates, backyard bbqs, and campsites across the country. And for good reason, it's easy to learn and fun to play.
Adults can setup the boards at a regulation distance and for smaller children you can move the boards closer.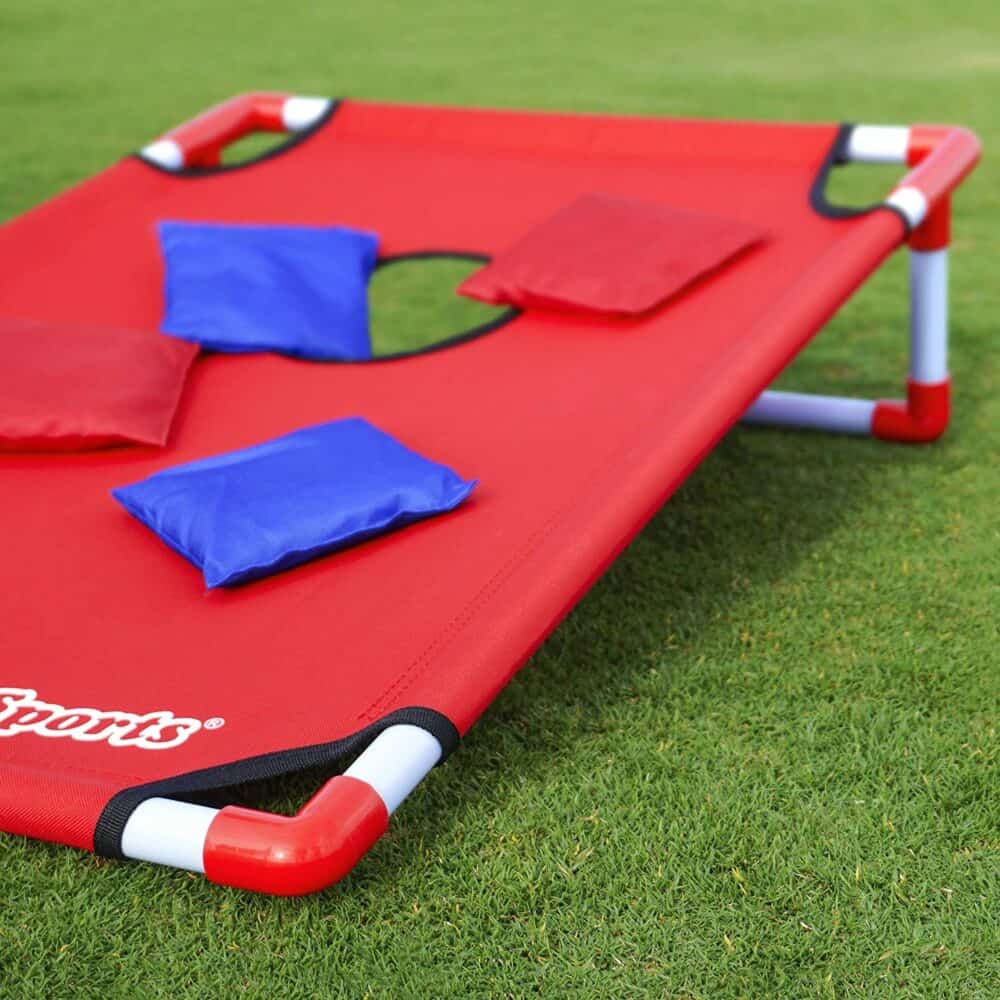 You can make your own bean bag toss boards or buy them. They come in full-size competition cornhole boards all the way to lighter and portable boards that can easily packup in your vehicle. These are the types we would recommend for camping as they won't take up much room, and you can still enjoy them.
Ladder Toss
Ladder toss has grown in popularity and requires similar skill as cornhole. Anyone that can throw, can play this game.
GoSports makes another portable version that can be assembled at the beach or your campsite and also packed away neatly in a carry bag that can fit into the truck of your car or on your roof rack.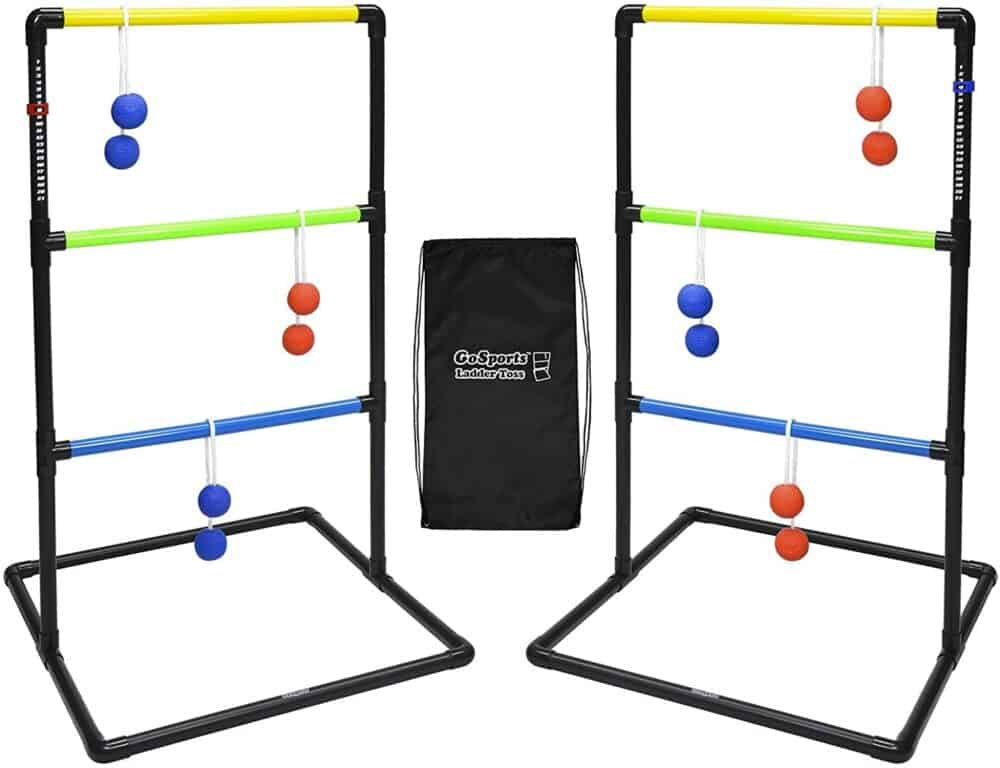 This game is also known as ladder ball and ladder ball golf. There are a lot of DIY ladder toss instructions out there, we like this one the best.
Disc Golf
Disc golf is a huge niche sport and there are disc golf courses across the country. You can enjoy the same game with a portable version that can be easily transported to a campsite.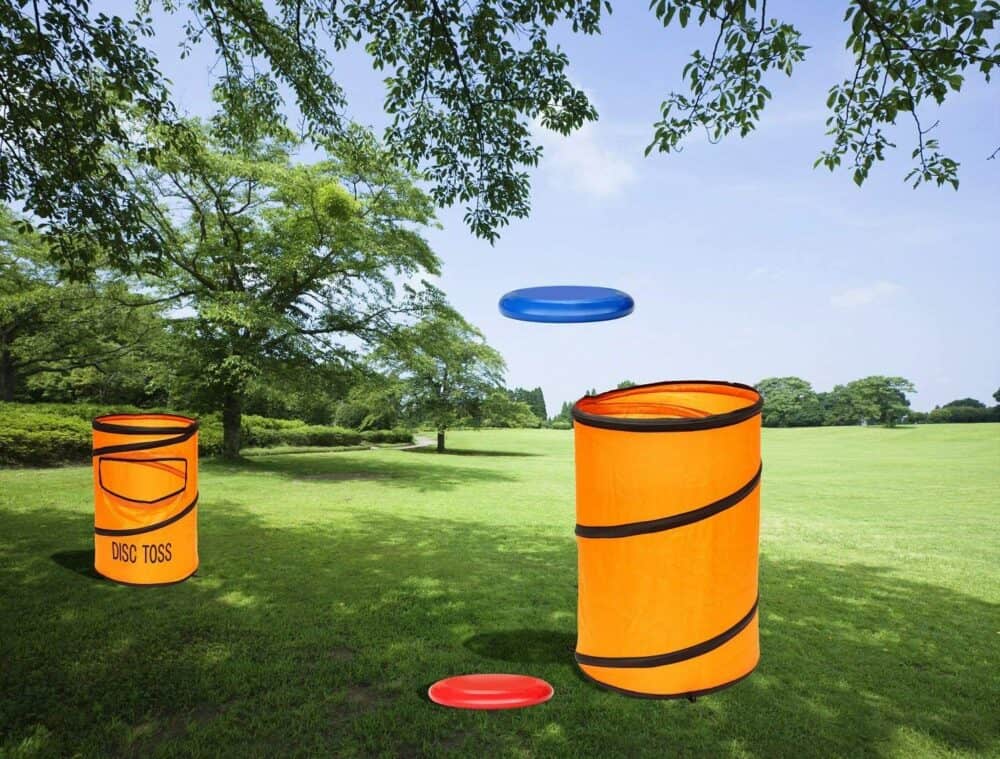 This disc golf set packs flat and unfolds for instant fun. The discs are soft and our toddler and grade schooler both love the challenge of this game.
Lighted Bocce Ball
The classic game of bocce ball is super fun, but kids will get a bigger kick out of this set of lighted bocce balls.
They are easy to transport and each ball has an on/off switch so you can save your batteries.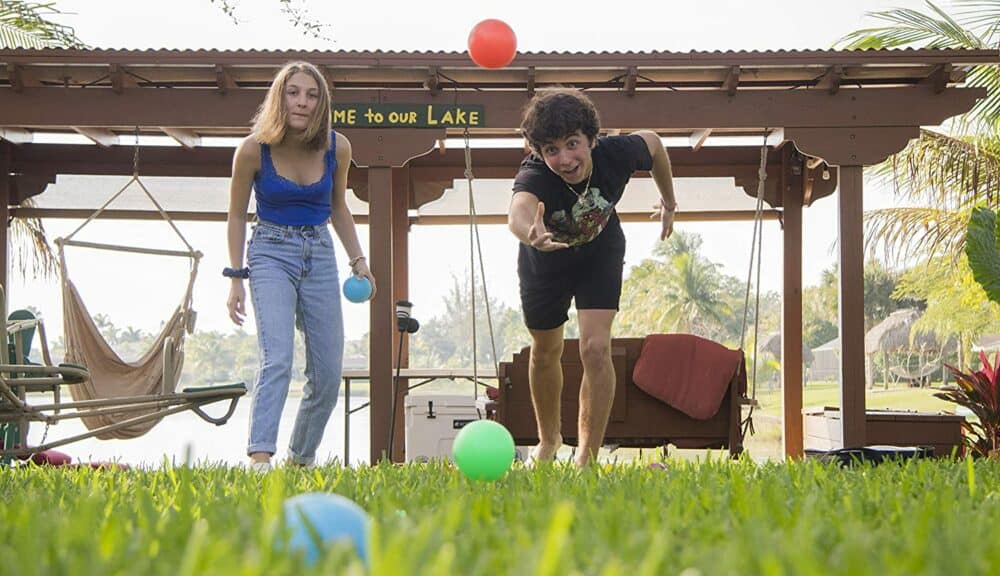 Imagine driving into a campsite at night and instead of kids feeling bored, you can toss them this set of light up bocce balls and tell them to have fun.
The best part of this set is that children will find a lot of other uses for these illuminated orbs, which is part of the fun. We love just tossing them in our pool and hot tub.
Throwing Knives and Throwing Axes
For the big kids in your group, there is nothing more fun than throwing knives or axes.
It's often best to bring your own target which can be a simple as a piece of plywood with a circle drawn on it. Make sure your target has plenty of support as your knives and axes pack quite a punch.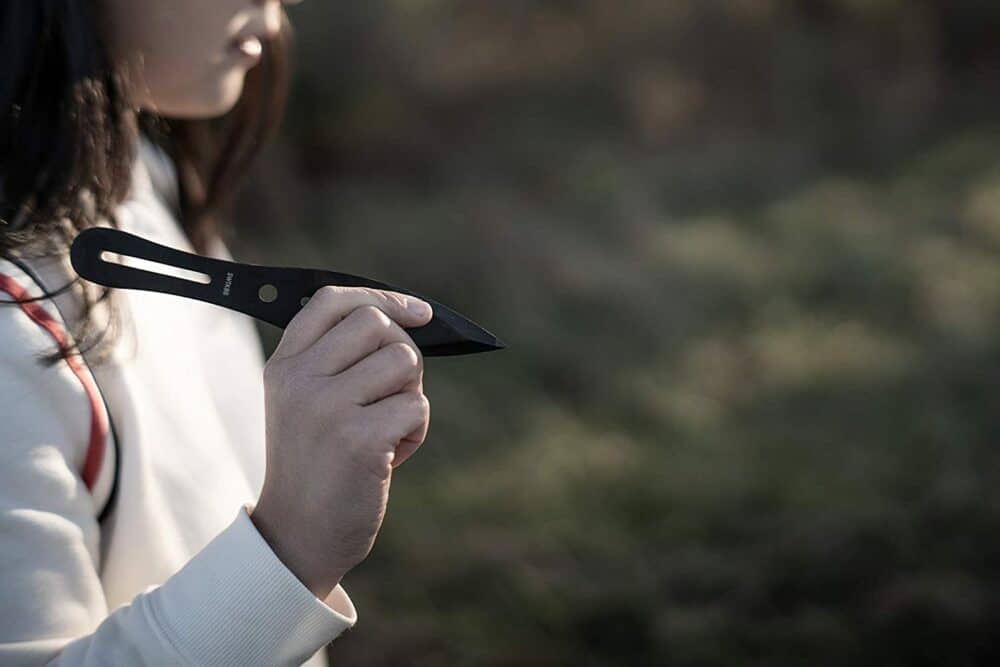 Learning to throw a knife or axe is a fun experience and with practice you'll soon be hitting bullseyes.
We recommend this set of throwing knives and this set of SOG Tomahawk axes.
Tug-of-War
The classic game of tug-of-war is great for large groups and can be played with both children and adults.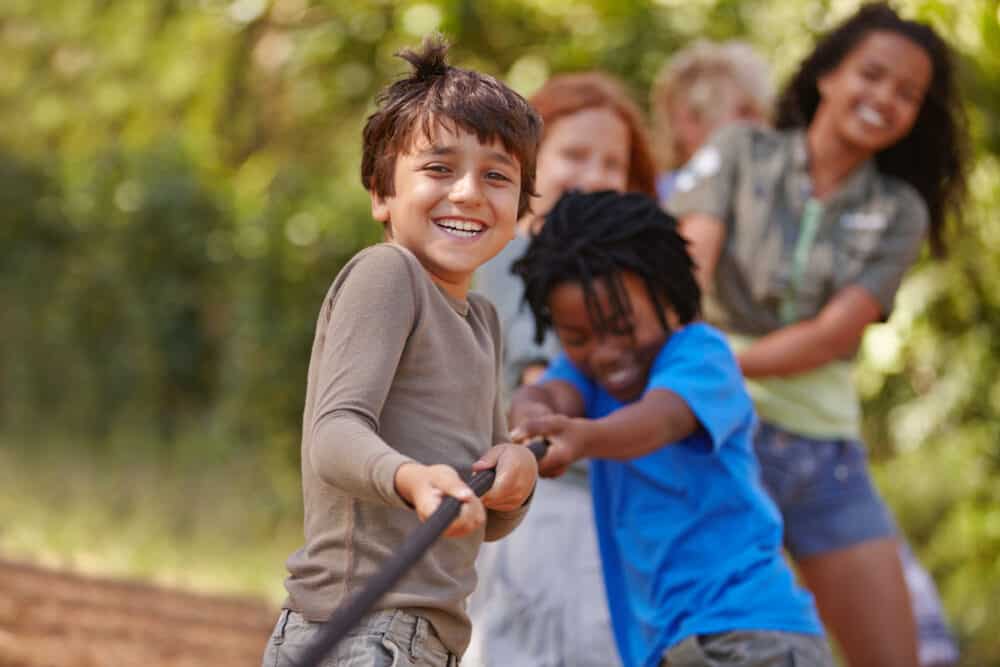 Just throw a nice soft nylon rope in the back of your vehicle and you are ready to play!
Kubb
Kubb is a Swedish lawn game that anyone can play. We wrote about how you can build your own kubb set.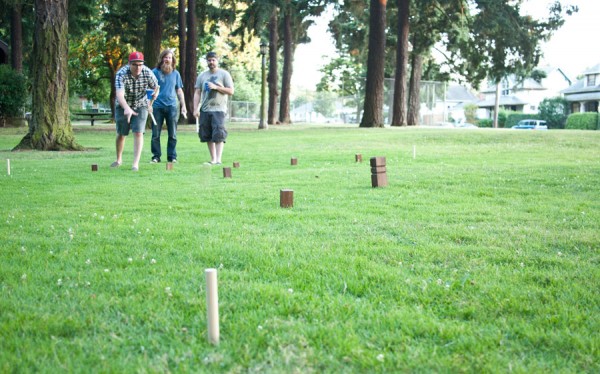 Please let us know your favorite camping game as we are always open to try new things.